We have a breakfast club each morning in school.  Children are offered a selection of cereals, toast and juice to give them a good start to the morning.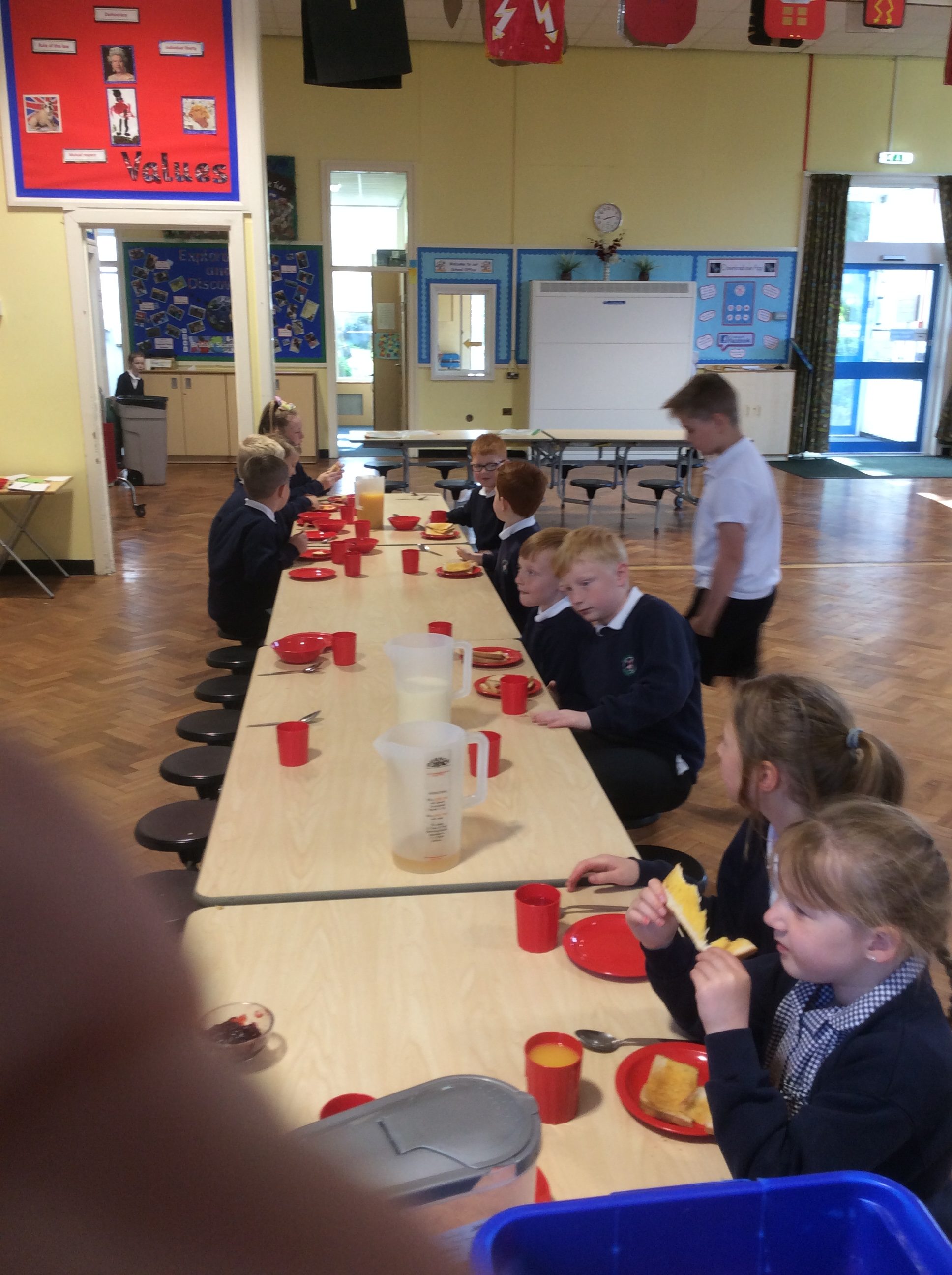 Breakfast club starts at 8 am and breakfast is served until 8.30. There are a range of activities and games available to the children.
"I love to see my friends in the morning before lessons begin" year 5 pupil.
"I like to have breakfast with my friends then I get to help do some jobs" year 4 pupil.
"I get to read my book with Miss Turnbull, I like to read" year 2 pupil.
During SATs week all year 6 children are invited to attend breakfast club to give them a fun and social start to their day.