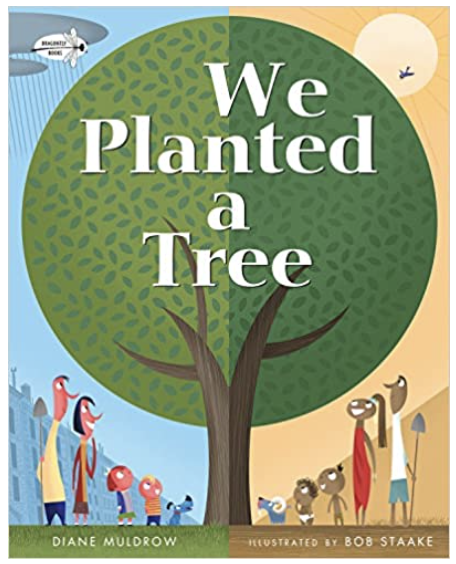 This half term Year 4 are looking at 'We Planted a Tree' by Diane Muldrow.
This book is written entirely in free verse poetry and is illustrated magnificently by Bob Staake. The story centres on two families who plant trees in very different locations. It helps the children to compare differences and similarities and look at the importance of trees to our planet.
We will be looking at the poetry in the book and comparing it to other types of poetry such as Kenning, Haiku, Tanka, Cinquain and rhyming couplet poetry. The children will have a chance to create poetry collaboratively, on their own and have a go performance poetry (which is always a favourite).
Look below to see a version of the book being read aloud.
Some contents or functionalities here are not available due to your cookie preferences!
This happens because the functionality/content marked as "Google Youtube" uses cookies that you choosed to keep disabled. In order to view this content or use this functionality, please enable cookies: click here to open your cookie preferences.