On Tuesday 10th November we celebrated World Science Day at West Boldon! Every class looked at a famous scientist linked to their topic.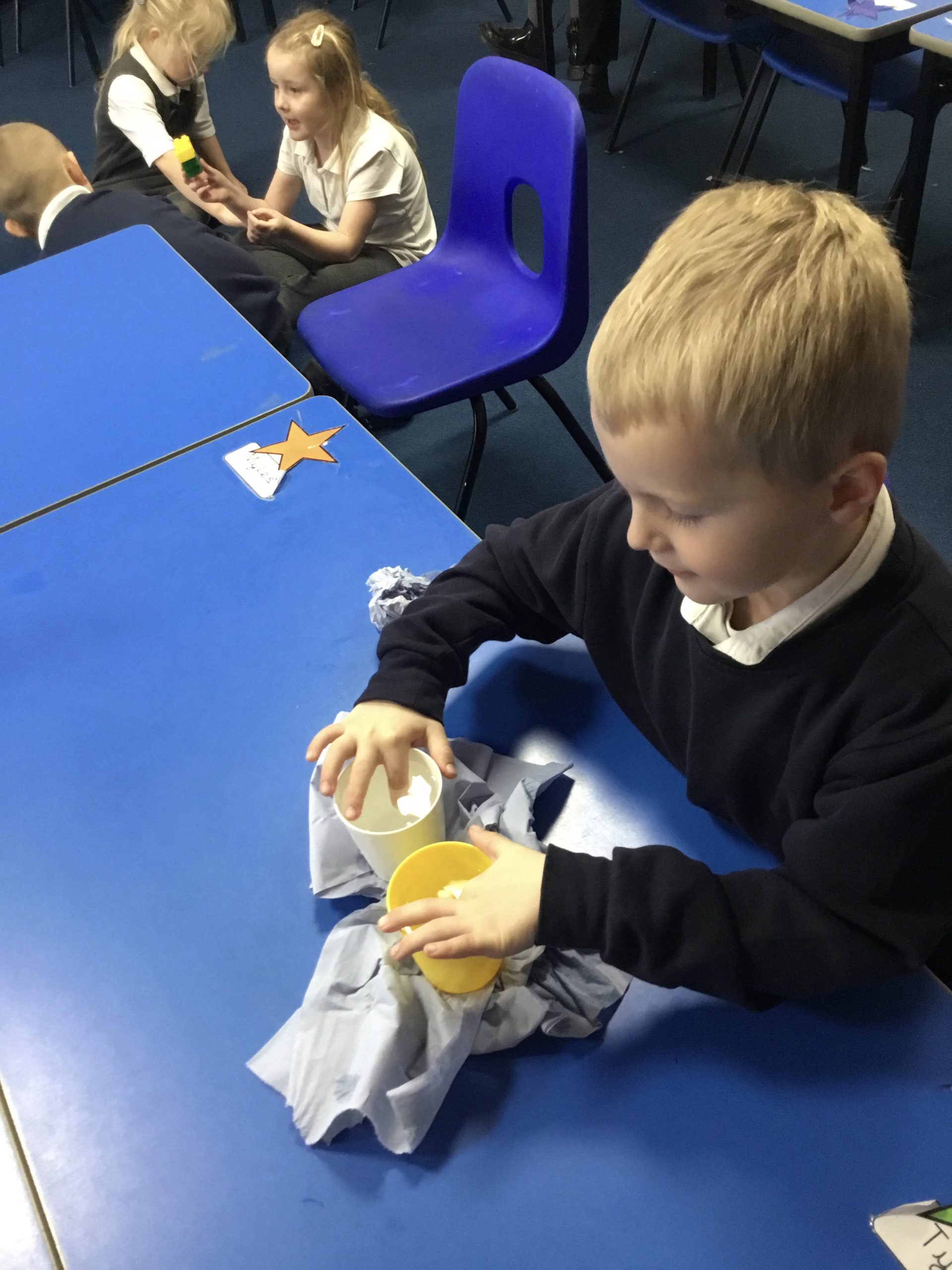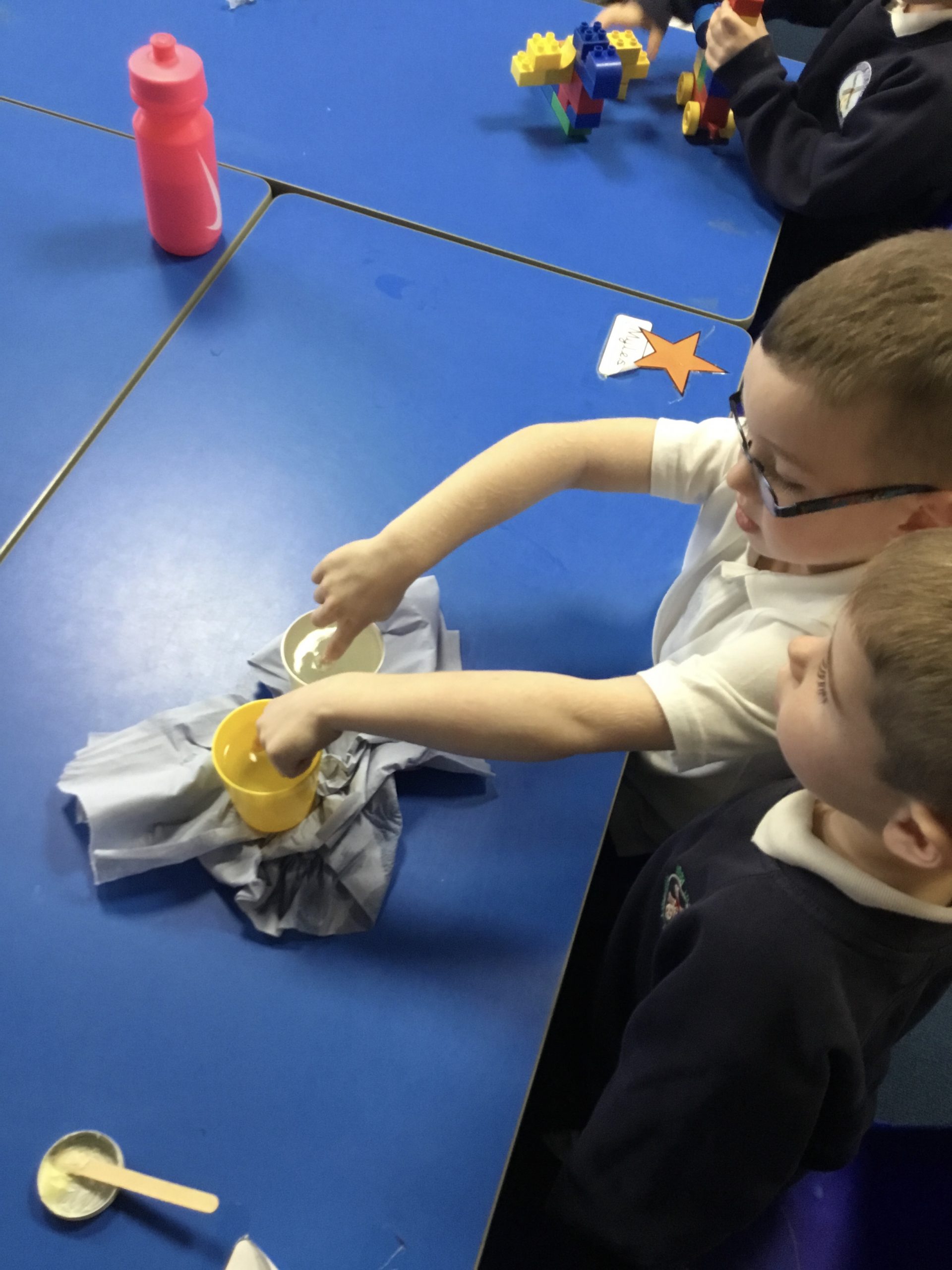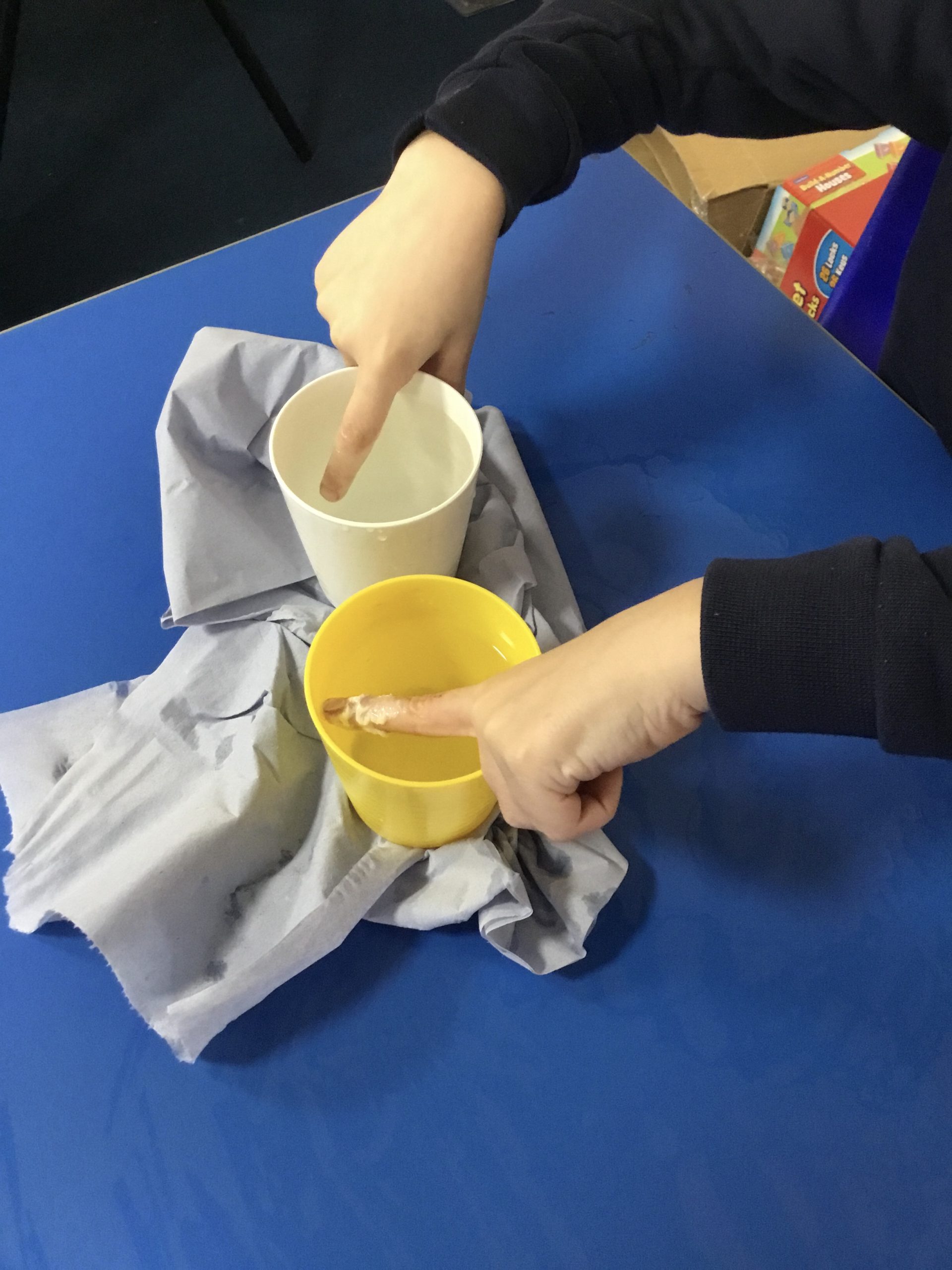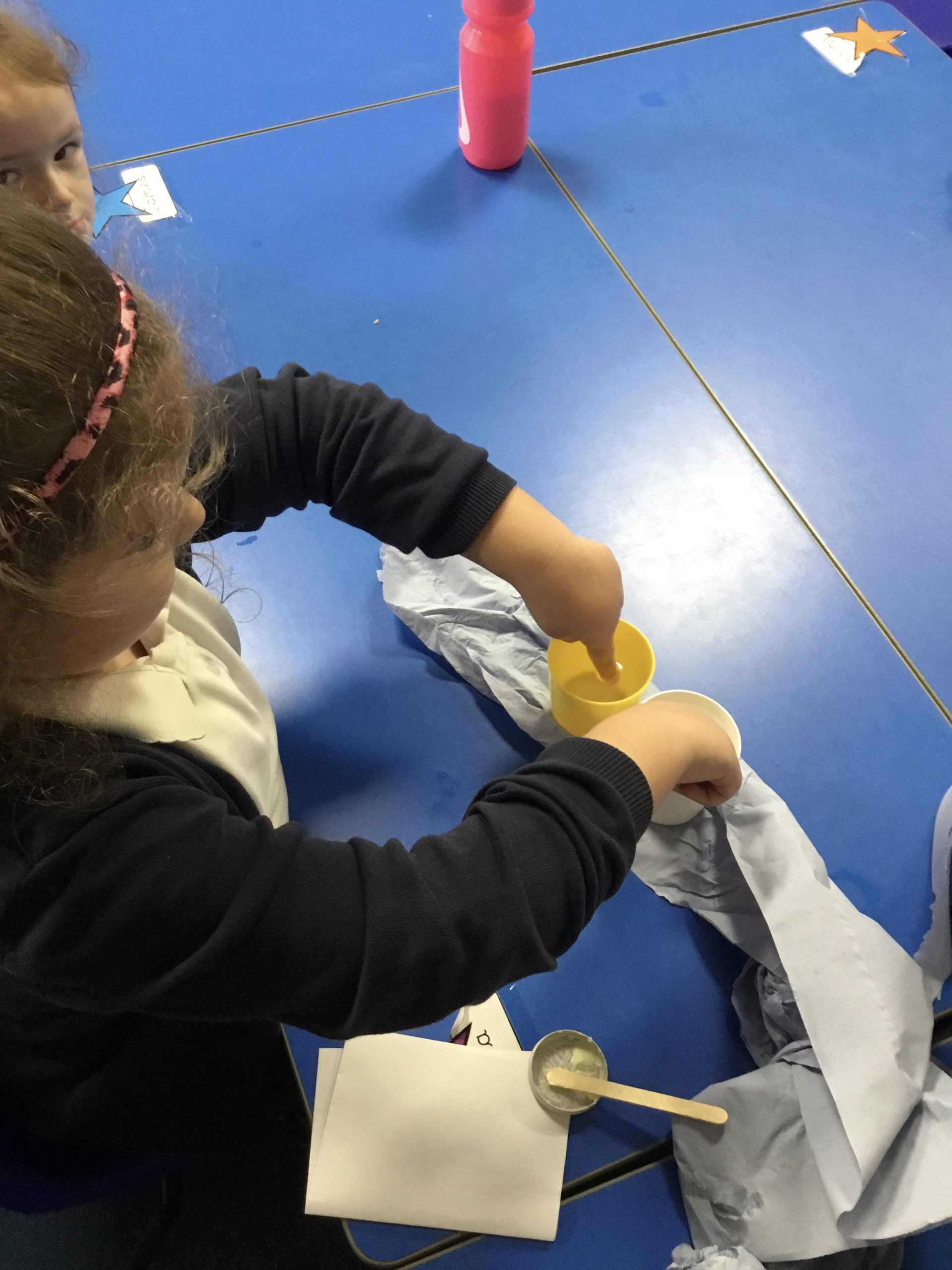 Year 1 looked at the scientist James Dewar (inventor of the flask) as well as insulation.
Their experiment was to put Vaseline on one of their fingers and dip one finger with Vaseline and one finger without into cold water and describe the different feelings. We found that the finger without Vaseline felt cold in the water whereas the one with felt warmer and a bit different. We talked about the meaning of insulation, looked at James' invention, described these feelings in our books and draw pictures of what the experiment looked like. They really enjoyed it.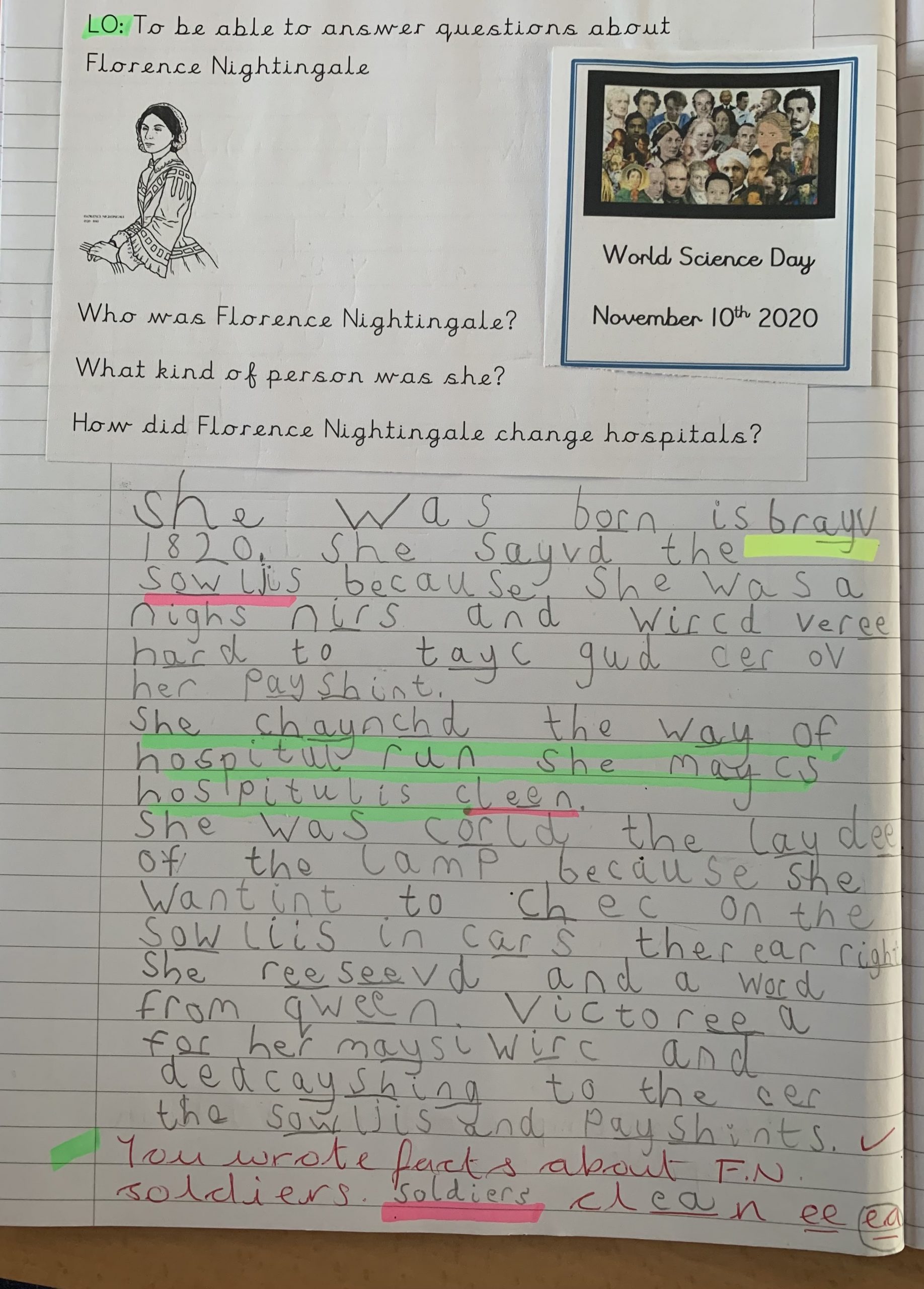 Year 2 celebrated World Science Day with a tribute to a very famous, Victorian scientist.
Florence, as a child, followed her determination to become a nurse. She trained other nurses to go to the Crimean war and make the hospital clean, and care for wounded soldiers.
Florence worked long hours and would tend to the injured soldiers at night holding her lamp. She became known as The Lady with the Lamp. Florence wrote books on Nursing and  is also credited for helping to popularise the pie chart.
Her revolutionary nursing earned her an award from Queen Victoria and her legacy serves to show much of what we now know about clean, organised hospital conditions today and is thanks to her hard work and research.
Florence Nightingale changed nursing forever. She is the real hero of Victorian science!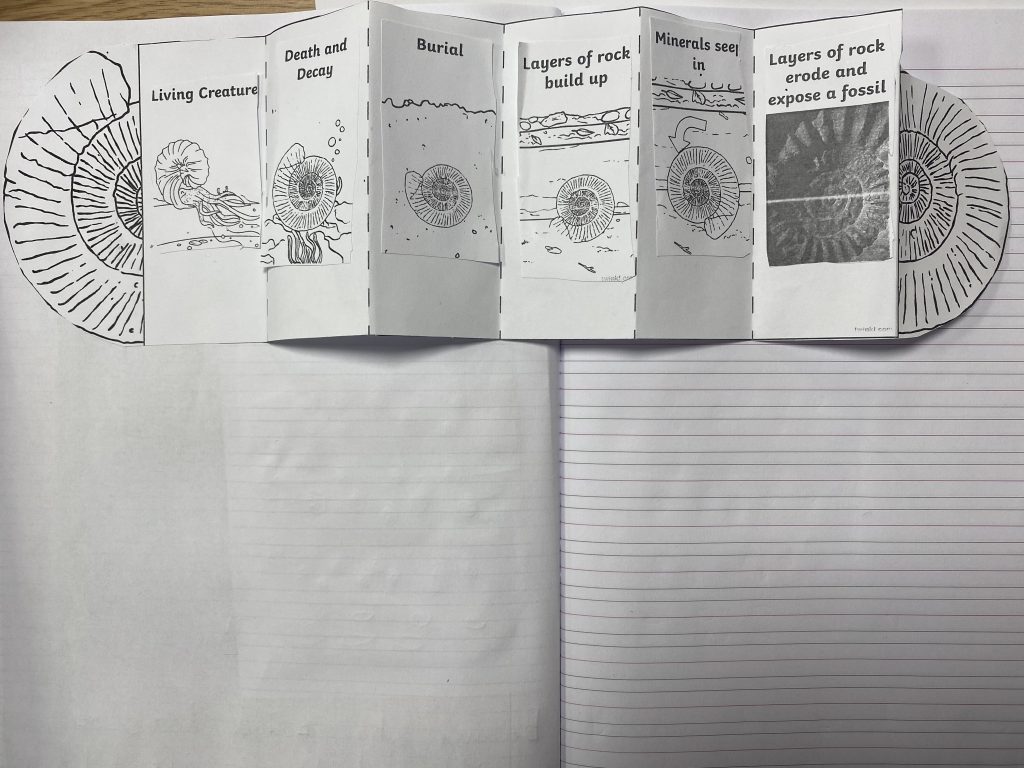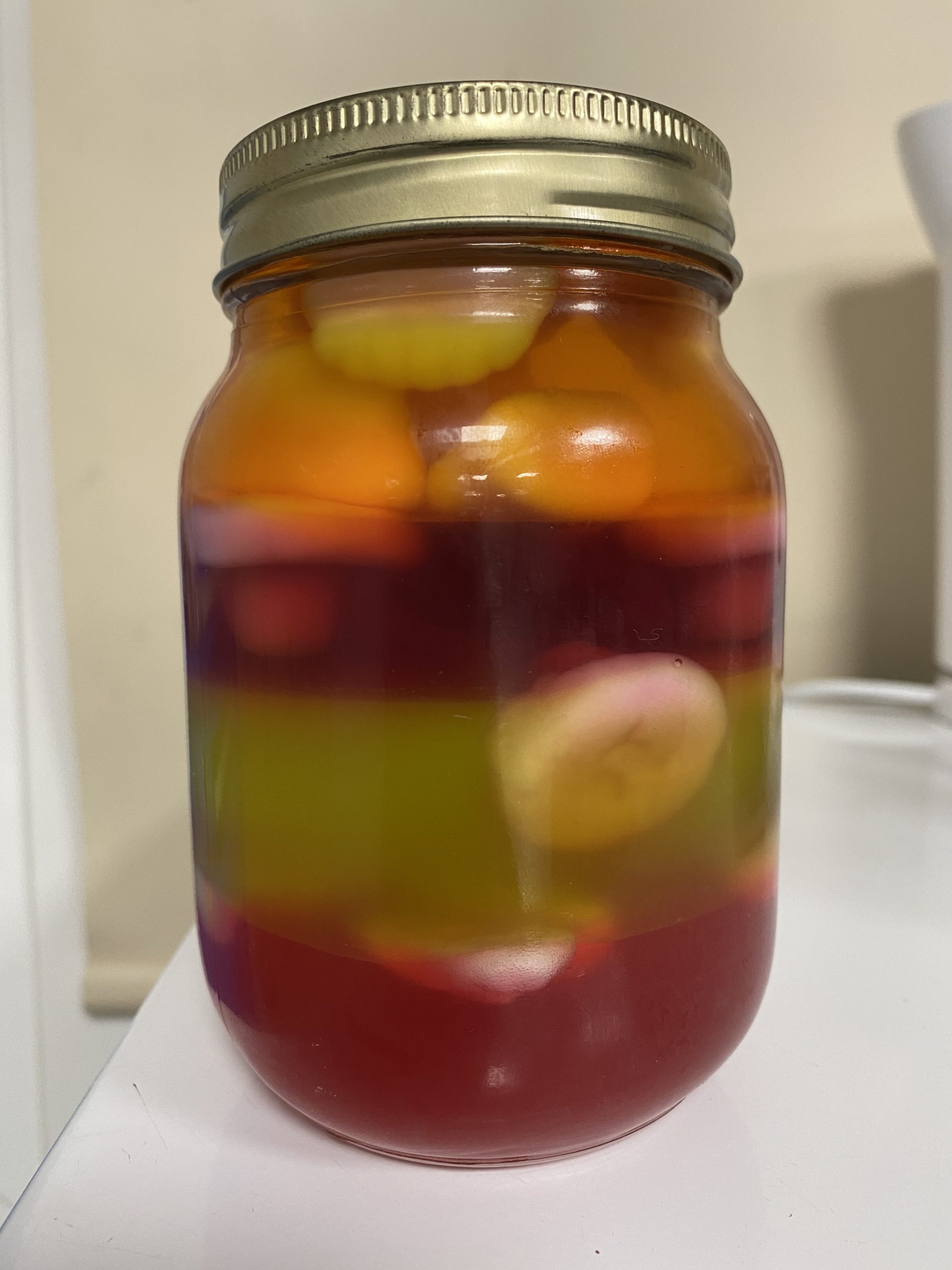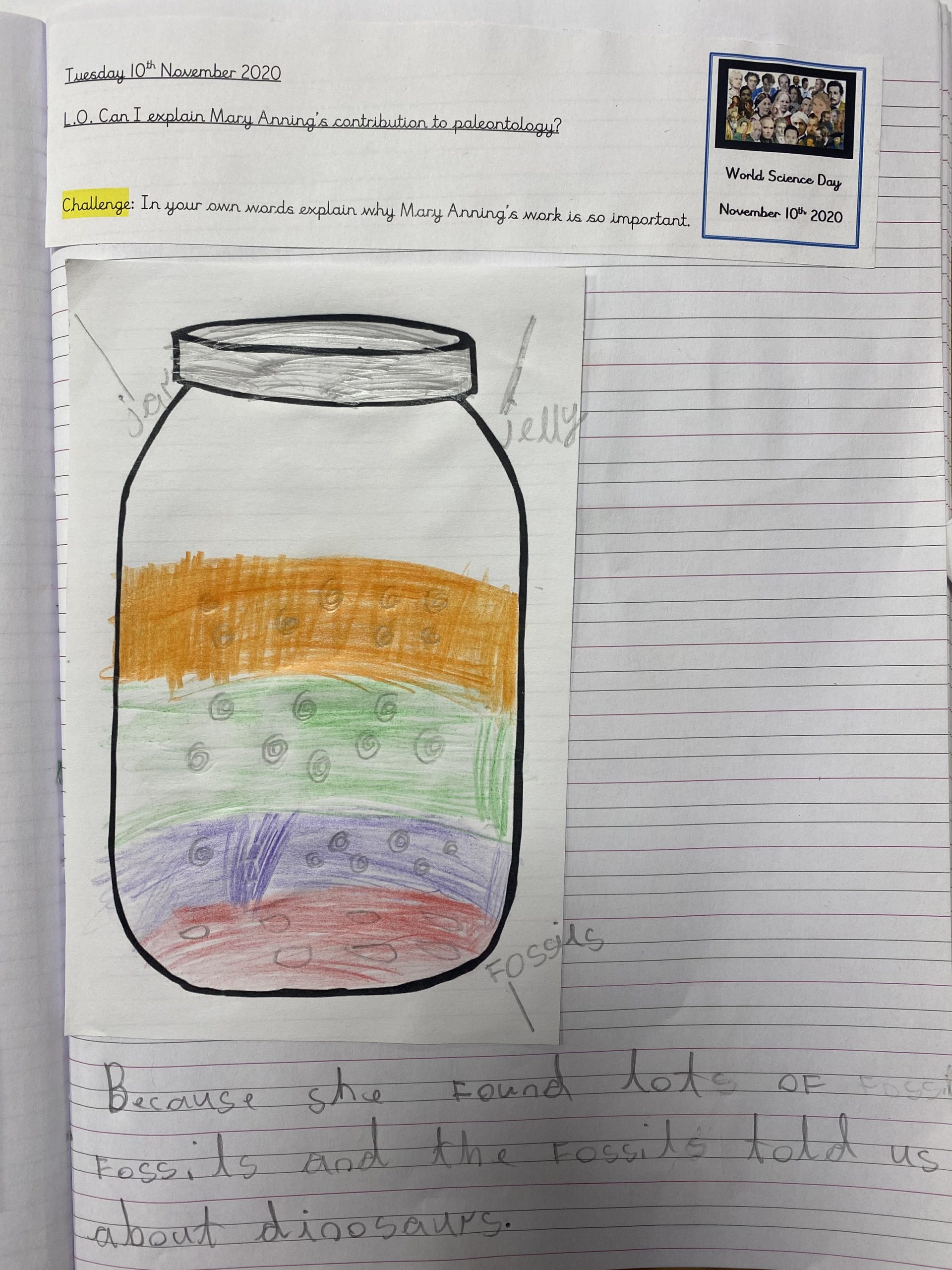 Year 3 looked at palaeontologist Mary Anning and her work on fossils.
They created a fossil jar whereby jelly represented the soil and sweets represented the animal remains. Each day this week they will add a new layer of jelly to the jar representing how soil layers occur over time. They talked about how these fossils form and also made a zigzag book!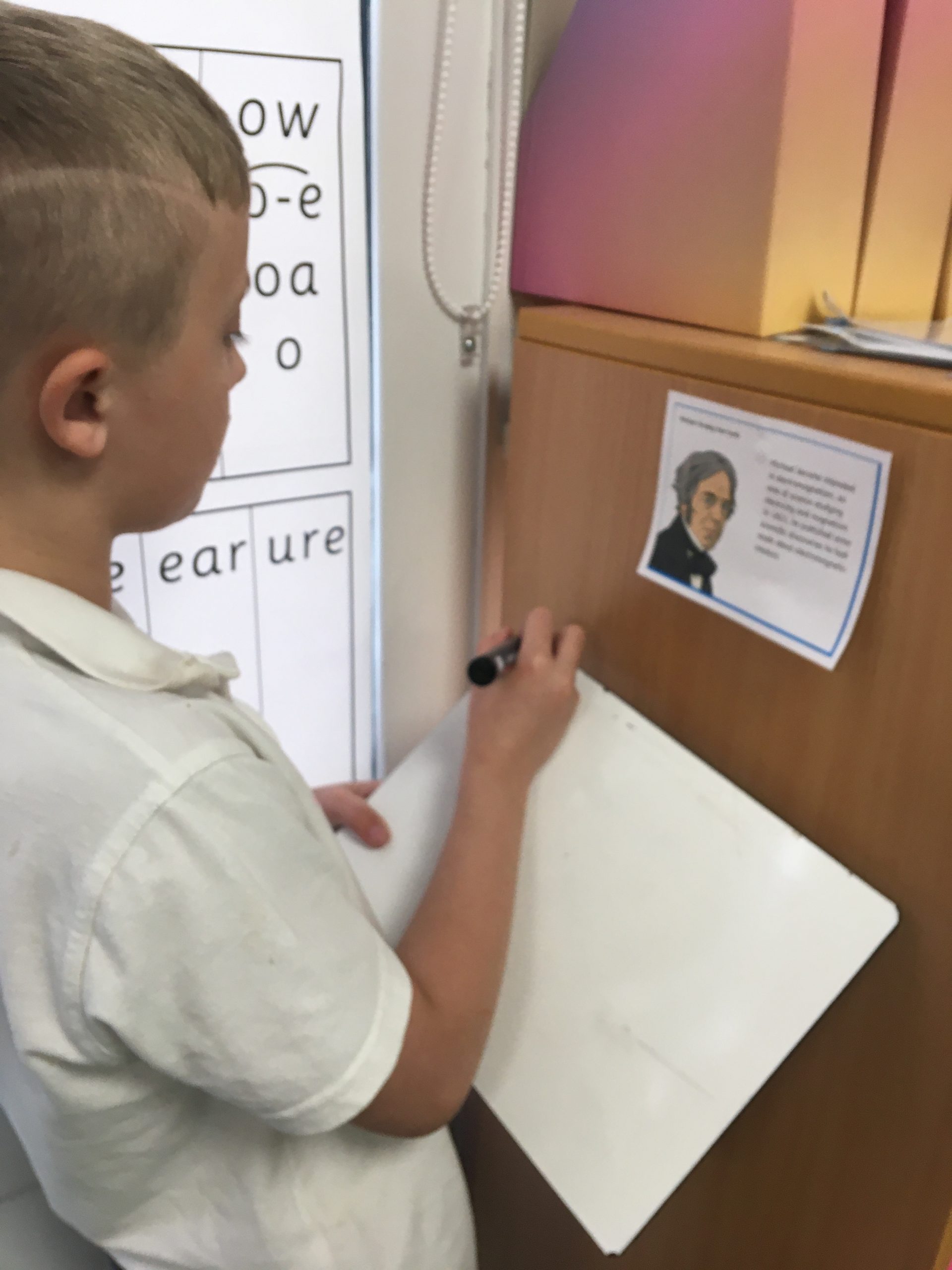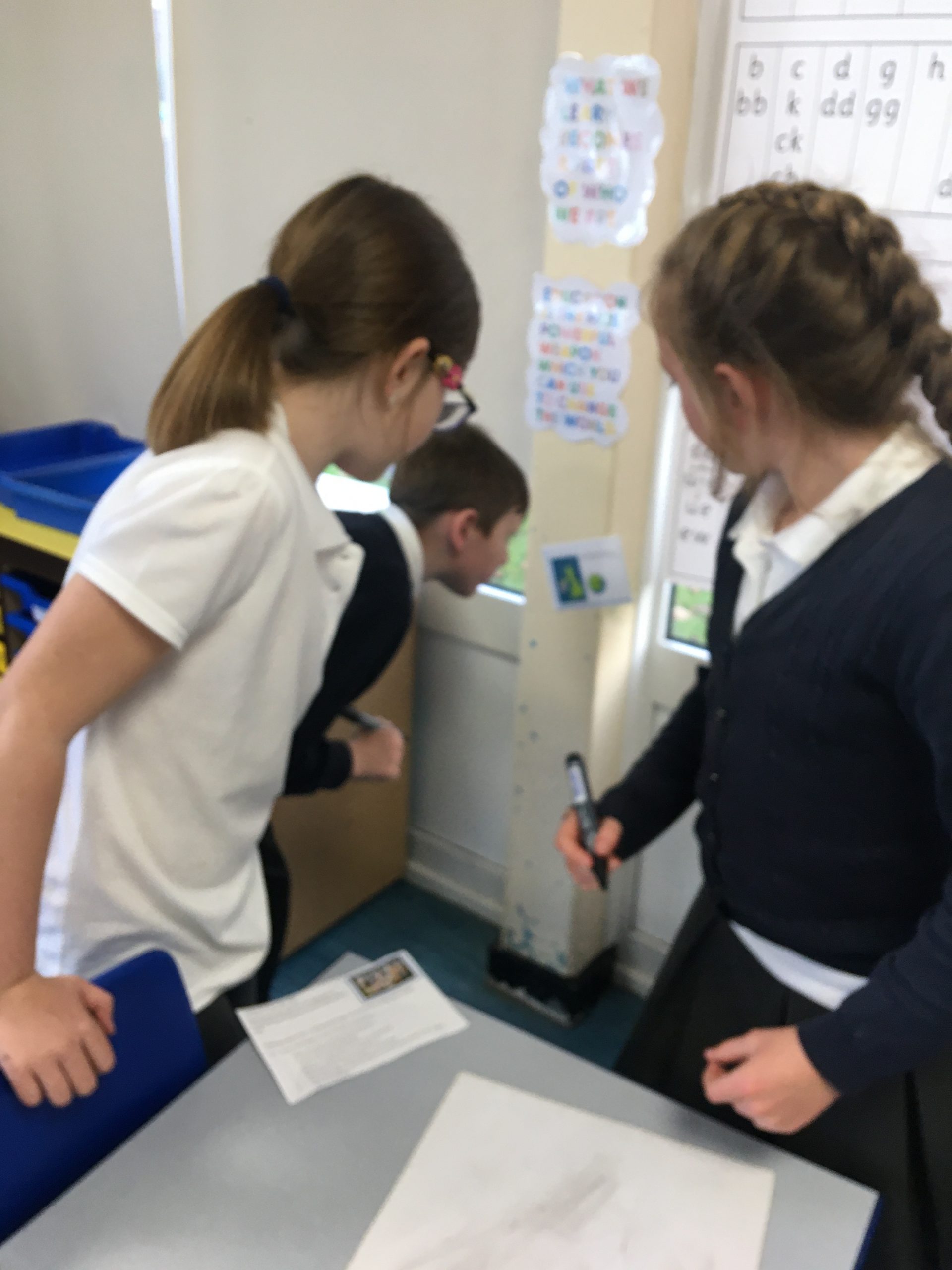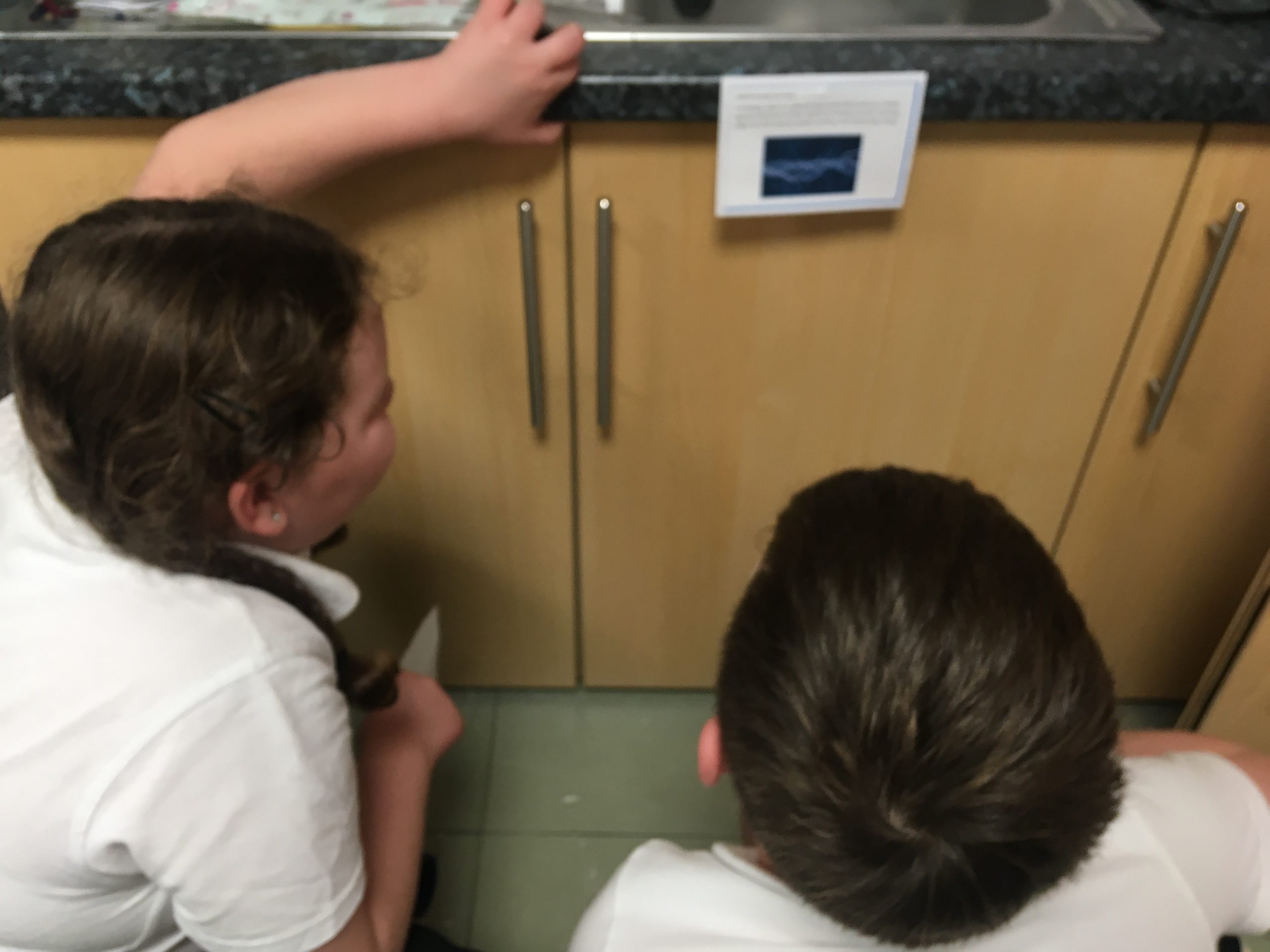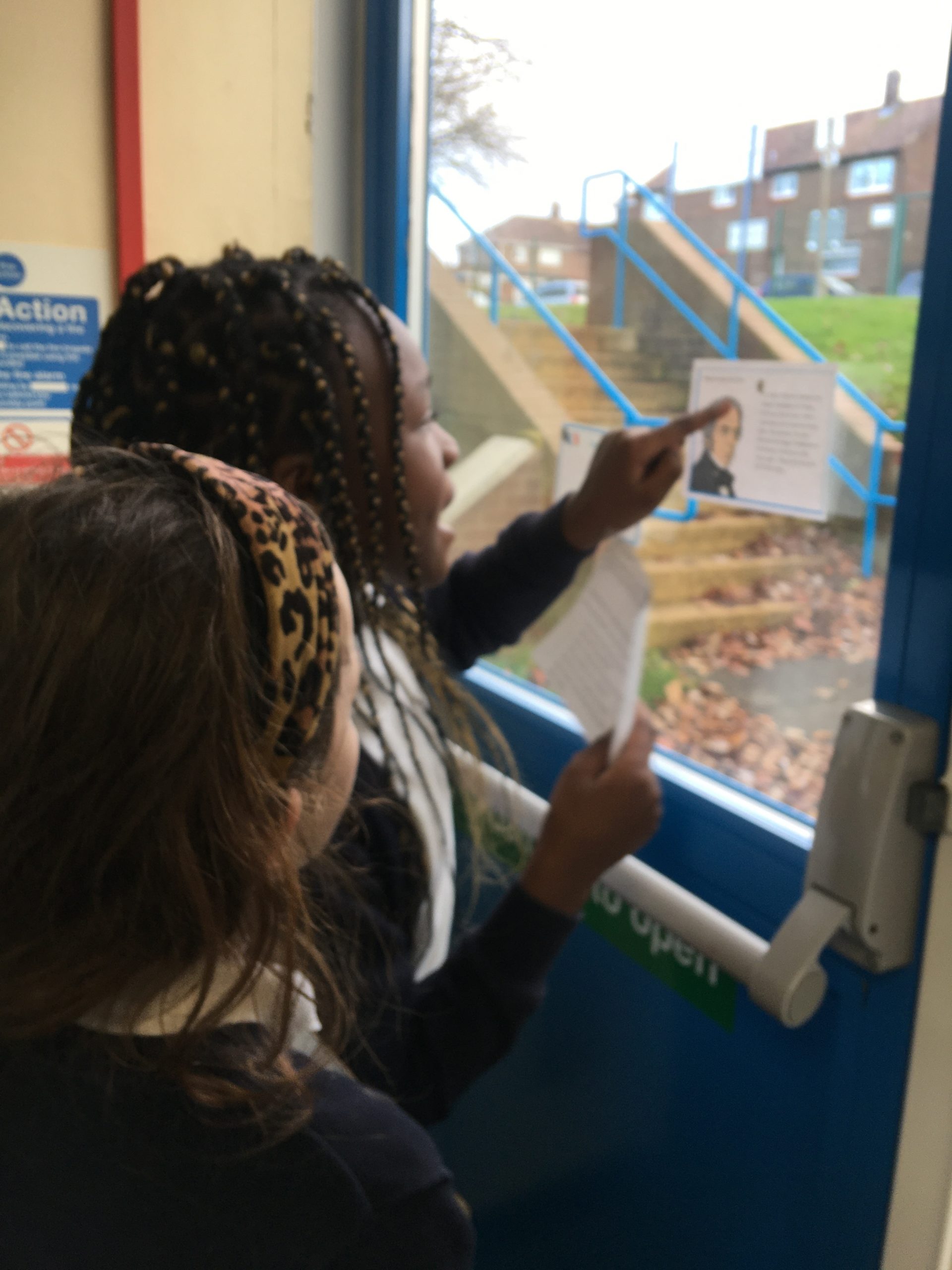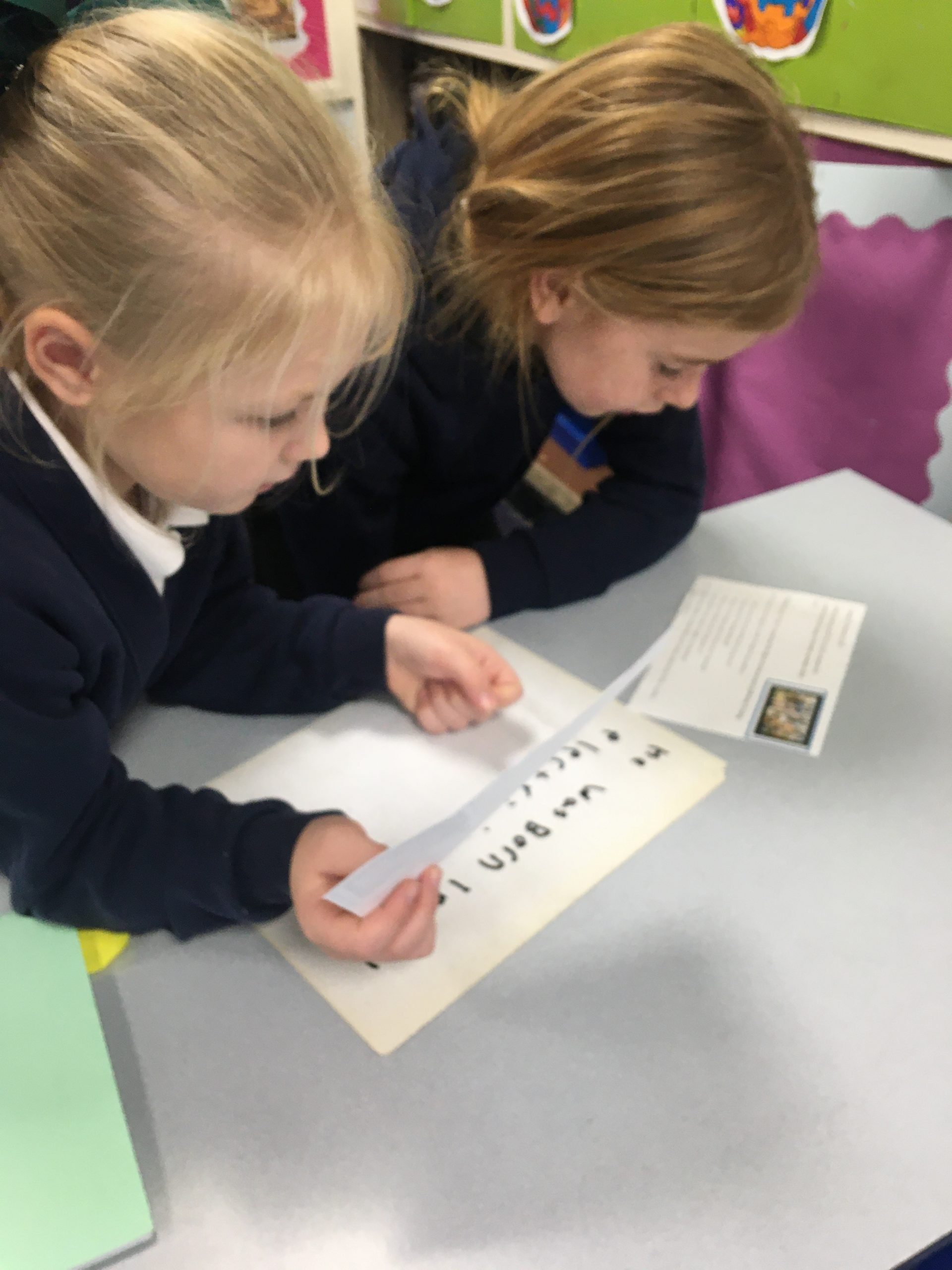 Year 4 looked at Micheal Faraday today for their Science Day project.
They quizzed and found out about some famous scientists and inventors. Then they completed a treasure hunt fact finding mission to answer questions about Faraday's life and inventions. The children worked in pairs to move around the 2 classrooms looking for the answers and then presented it beautifully.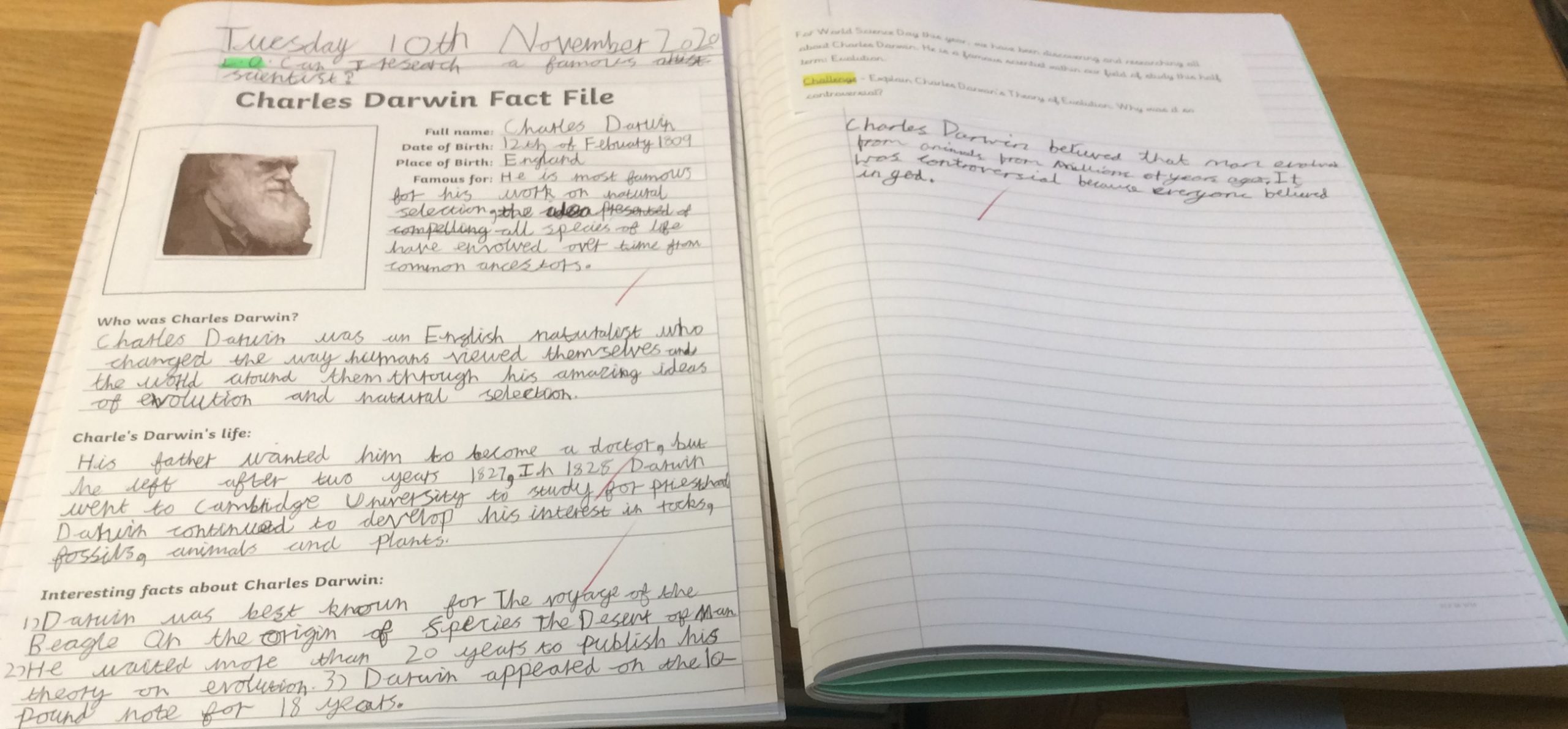 Year 6 looked at Charles Darwin to link to their topic on Evolution. They all created a factfile about him explaining why he is so important in his field.
What wonderful scientists we have at West Boldon!