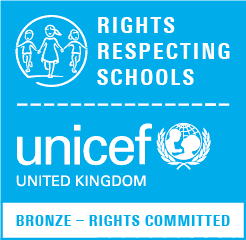 At West Boldon Primary School, we value the rights of our learners and strive to keep them at the heart of our ethos and culture. To support us in doing this, we successfully applied to become a 'Rights Respecting School' at Bronze Award level, which is given on behalf of Unicef UK.
Unicef is the world's leading organisation working for children and young people and their rights. In 1989, governments across the world agreed that all children have the same rights by adopting the UN Convention on the Rights of the Child, based on what a child needs to survive, grow, participate and fulfil their potential.  Children at West Boldon Primary will learn about their own rights, the rights of others and how they can be a force for change and equality in both their time at school and in their own futures.
As part of our work towards this award, we will be hosting a ShoeShare event, where we ask for donations of old or unwanted shoes (no holes or broken soles, please!). These shoes are then donated for re-use through a local Clarks store, earning a donation towards Unicef's work and supporting those in need. This event will take place during the week beginning 13th December. Shoes can be brought to the Main Office or given to your child's class team.
We really hope that you will be able to support our school on our journey towards becoming a Unicef UK Rights Respecting School.
If you have any questions, please feel free to ask or visit unicef.org.uk/crc or www.unicef.org.uk/rrsa.