Writing at West Boldon Primary School
Teachers plan their writing lessons using a book from our Reading Scheme as a Stimulus. The Reading Lead has produced and provided a document with a range of genre ideas for each text to ensure a range of genres are being taught. Staff use the writing progression document to ensure that the correct grammar and skills are being taught for each genre of writing. This ensures progression within each genre as the year groups progress. For example, it allows staff to clearly see what a Y4 Instructional text includes compared to a Year 5 Instructional text. This document also allows staff to teach for progression within their year group by comparing a child's piece of writing in October to a piece later in the year.
All staff follow a writing sequence. This begins with a cold write, teaches the relevant skill and then plans a piece of writing. The children the write their final piece and time is given to make changes and improvements. 
Children are involved in Speaking and Listening, Comprehension, Reading and Writing activities linked to their main and supporting texts from the Reading Spine
We believe in immersing our children in quality texts to form the basis of them becoming great writers. We think this allows them to gain and understand the vocabulary writers use and it lets our children model this in their own pieces of work. This alongside the skills they have gained in Phonics, Reading, Spelling and Grammar permits our children to be competent writers. They are able to model sentence structure, correct grammar and a range of vocabulary within their work.  
Handwriting at West Boldon Primary
Our writing journey begins in EYFS where children learn to form letters using the RWI model and their supporting rhymes. By the time children get to Year 1, we introduce our letter join scheme and children begin to form single cursive letters with joins and flicks. In Year 2, the children are introduced to joint handwriting. Handwriting is then practised throughout the school years to increase pace and to improve handwriting skills throughout. 
Spelling at West Boldon Primary School
At West Boldon children is taught through the RWI approach. Children are taught to spell using letter sounds. Weekly spellings are sent home to reinforce and embed the learning from that week. This begins with single letter sounds in EYFS and continues to KS1 where children receive weekly spellings to learn. They are tested on a Friday. In KS2 children use Spelling Shed. Spellings are sent home to learn and tested the following week.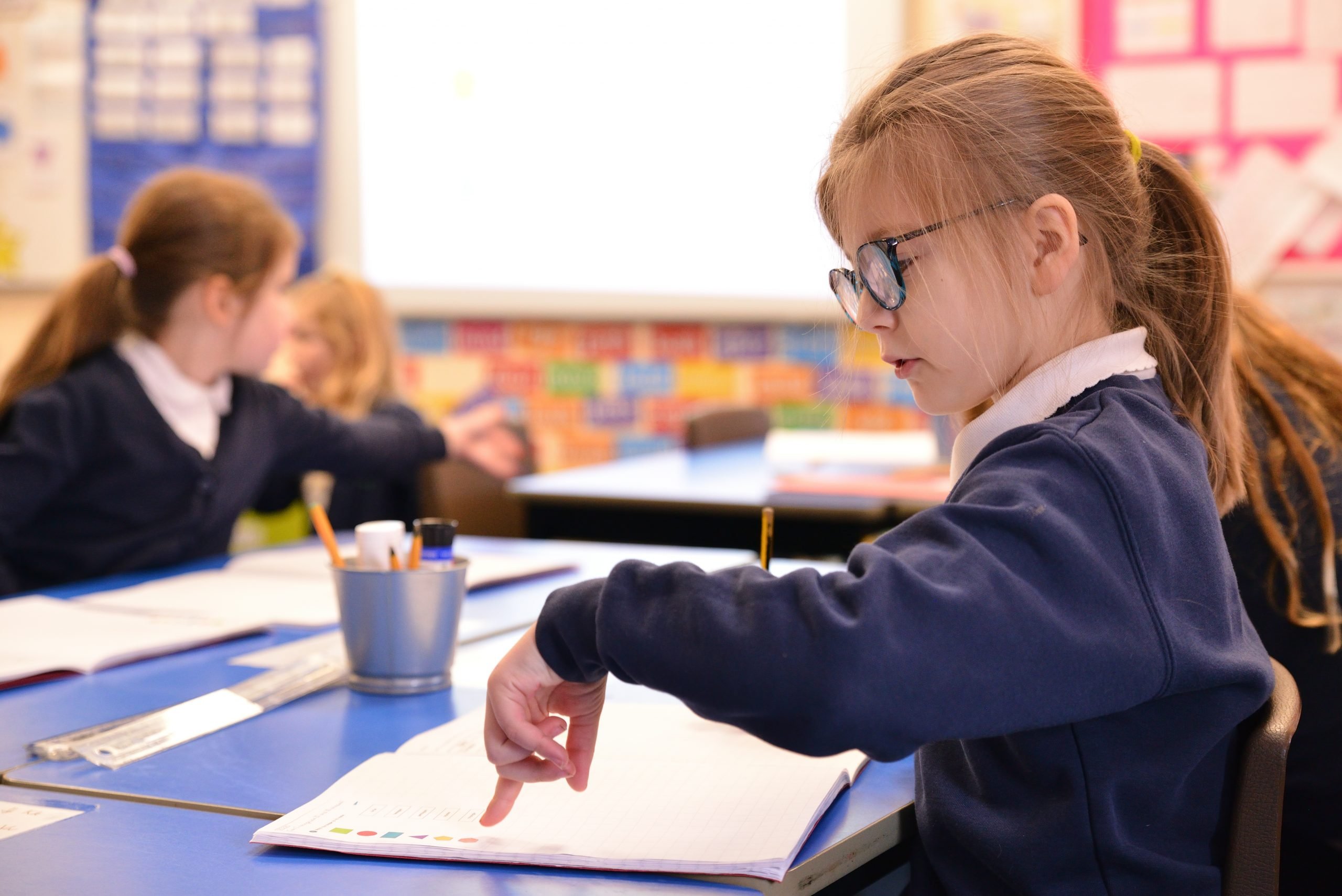 Paired Reading
Each Friday afternoon the whole school stops working and enjoys half an hour of buddy reading. Each infant class is paired with a junior class and they visit each other to read and share books.  This is one of the many things we do to support the children to foster a love of reading.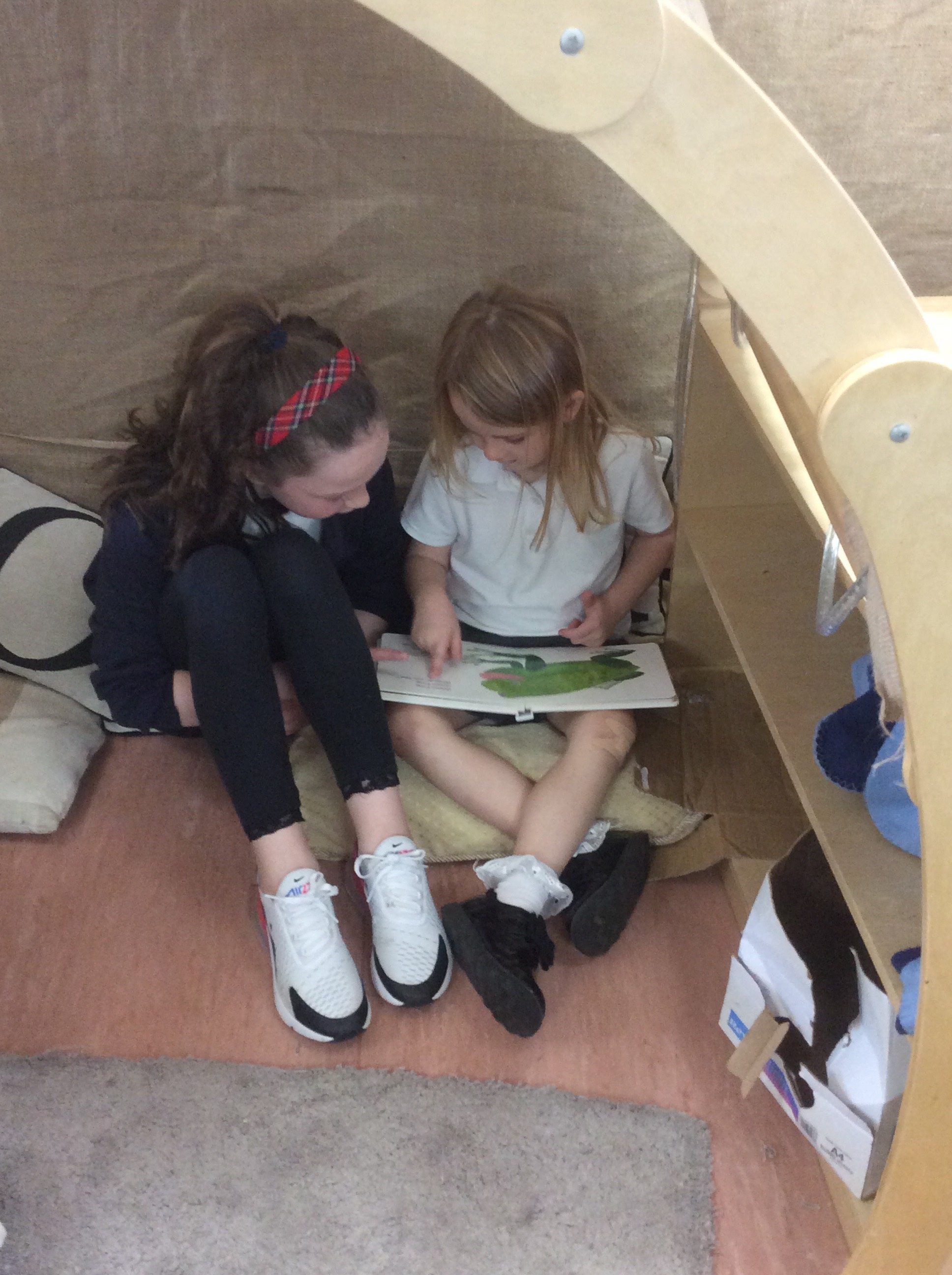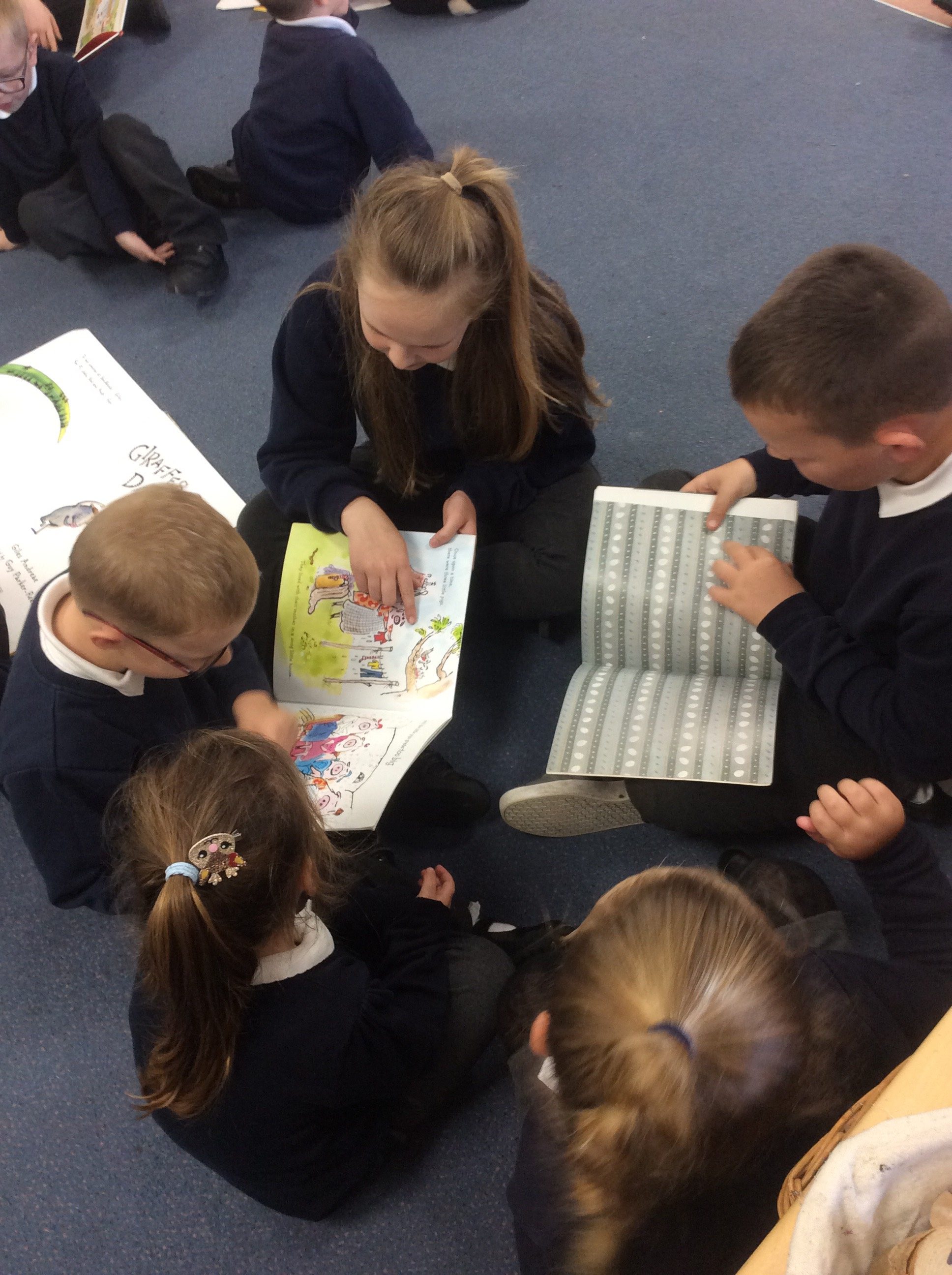 Writing Competitions
In February 2020 Class 7 entered the 500 Words Competition run by the BBC.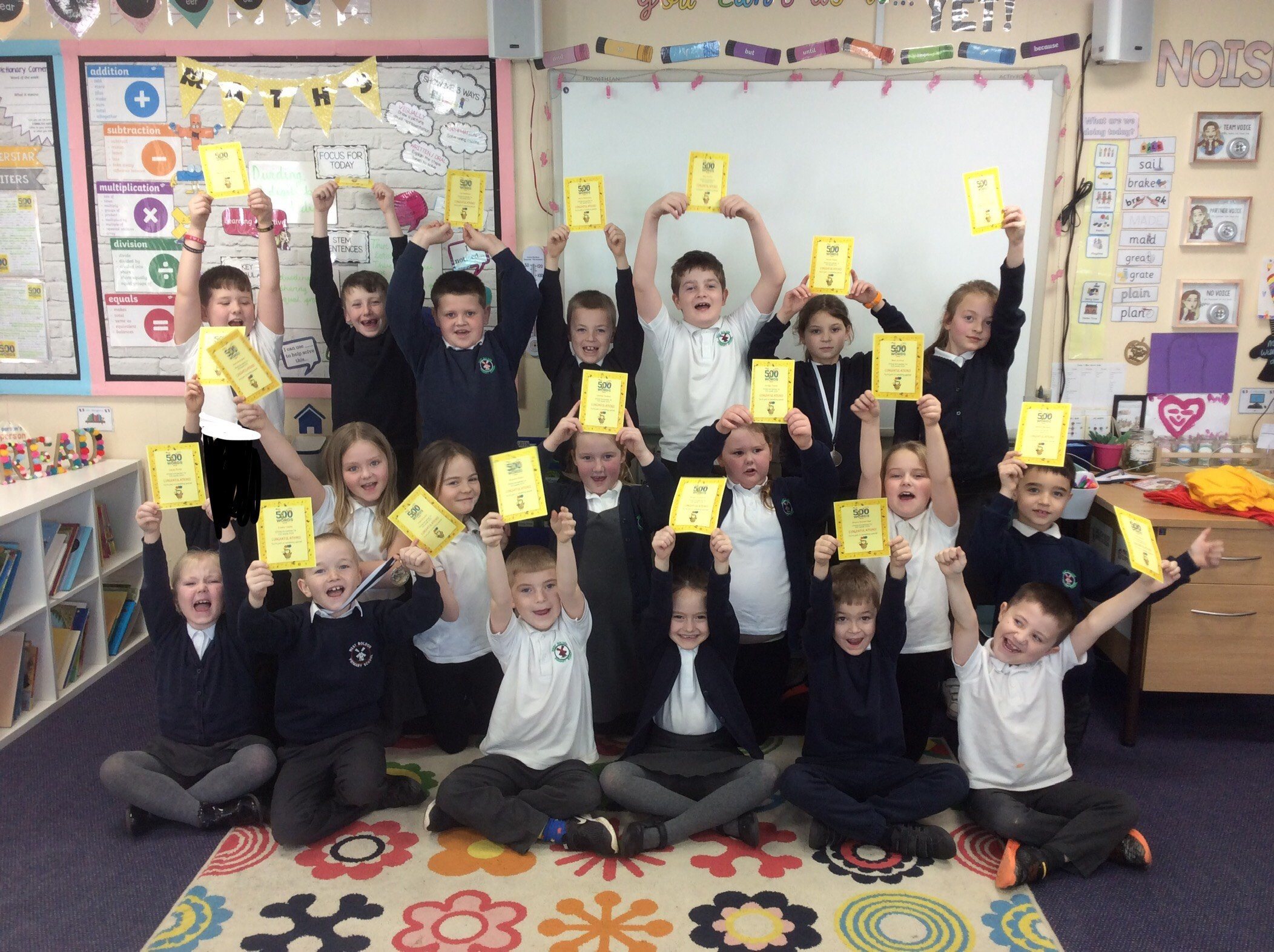 Visits to East Boldon Library
All year groups get to enjoy regular trips to East Boldon Library. We check out some books to read at school, then return them when we are finished.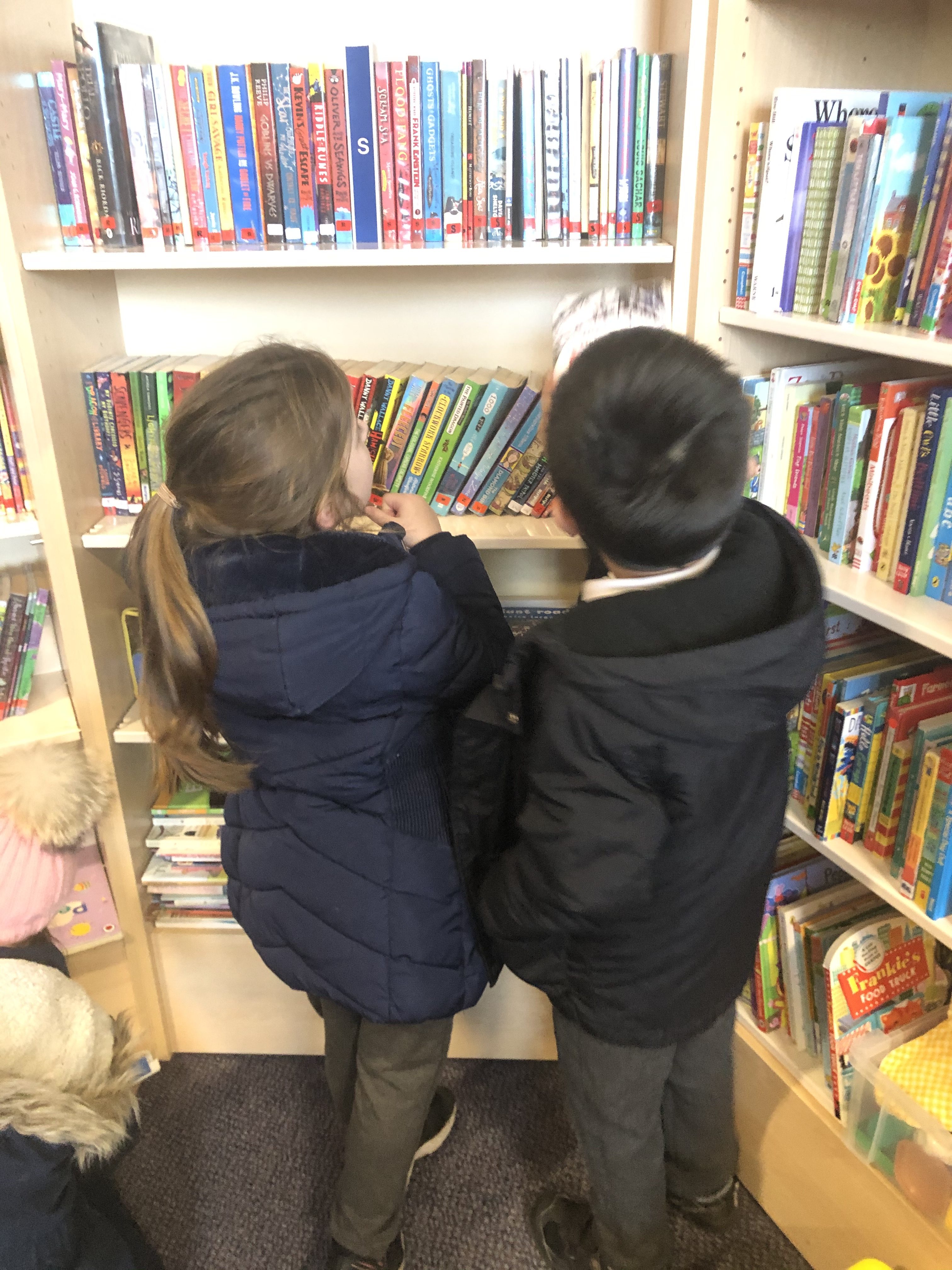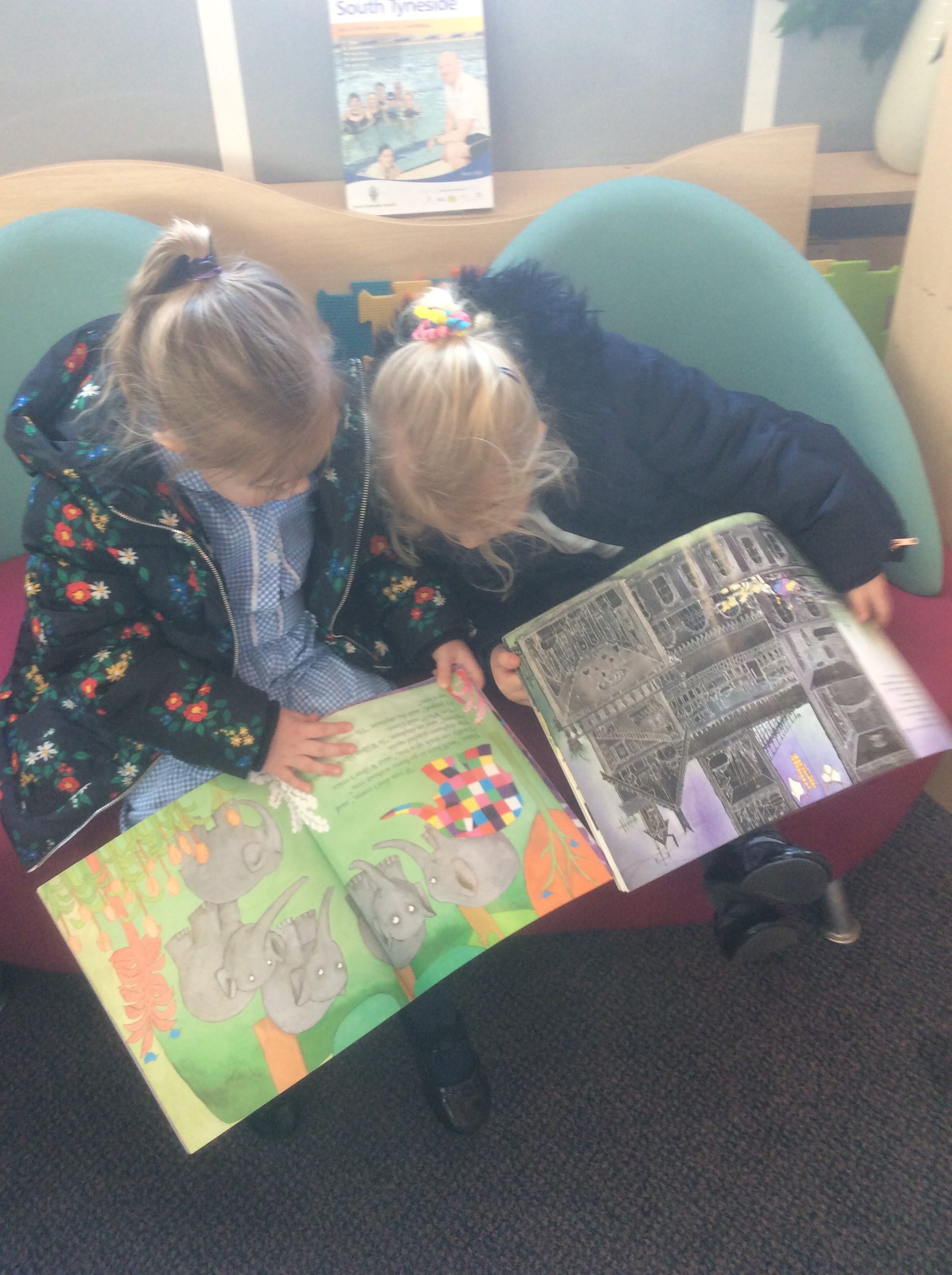 World Book Day
We celebrate World Book Day every year at West Boldon. We love getting dressed up as our favourite book characters and celebrating our love of reading!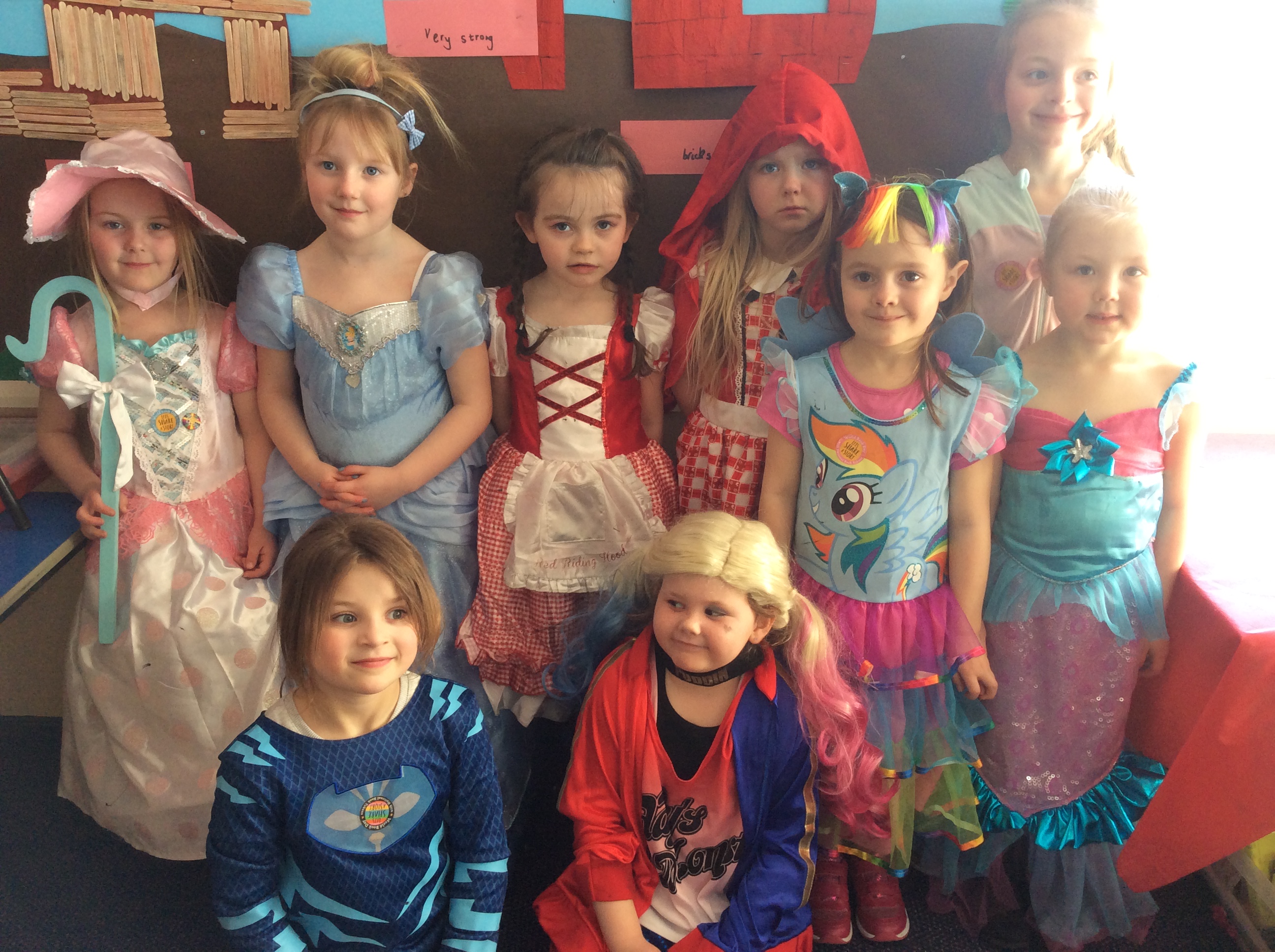 Reading Plus
Year 5 are incredibly lucky in our school as they get to use Reading Plus. Reading Plus is a daily activity that allows the children to improve their fluency, retrieval and inference skills.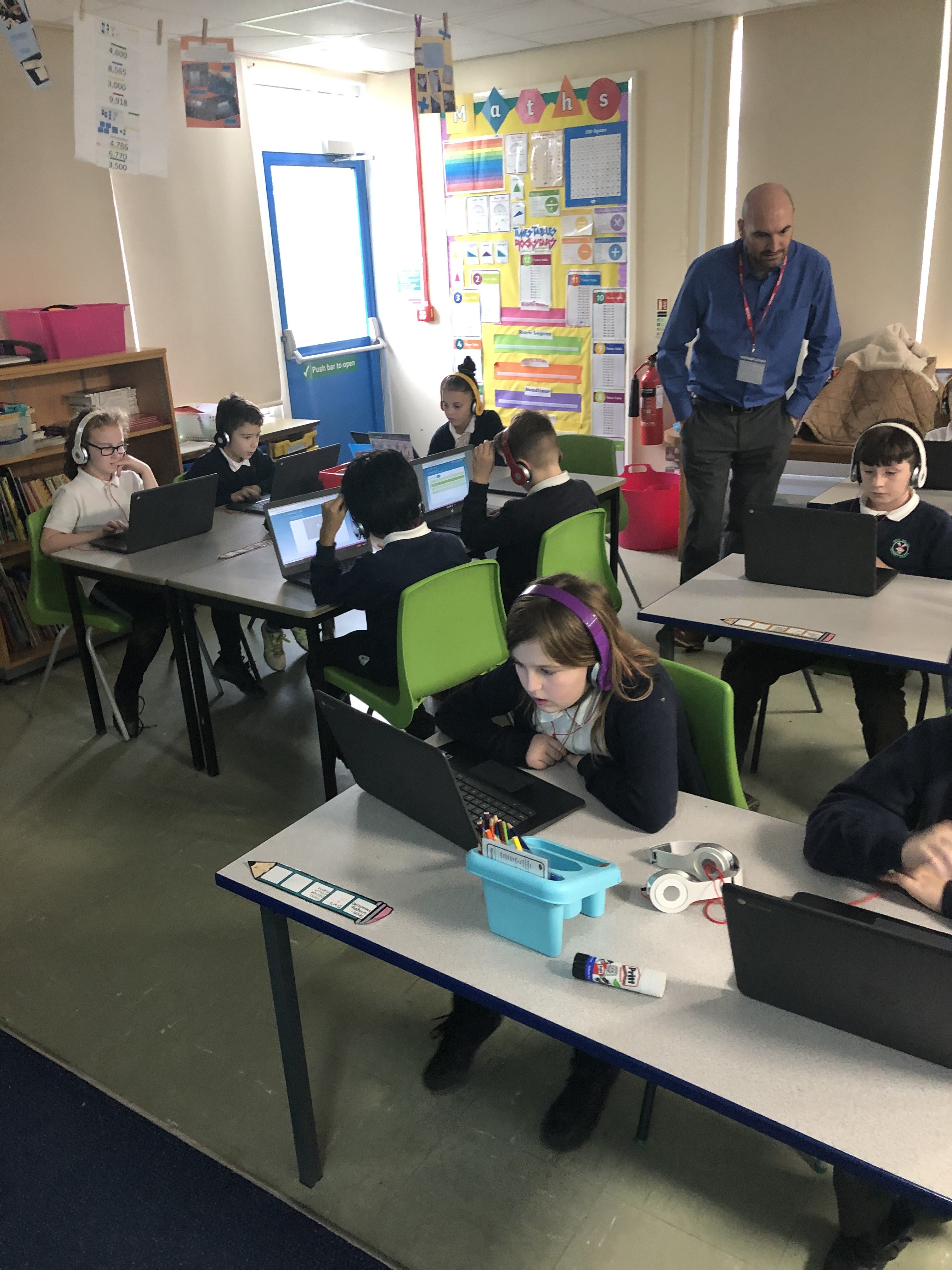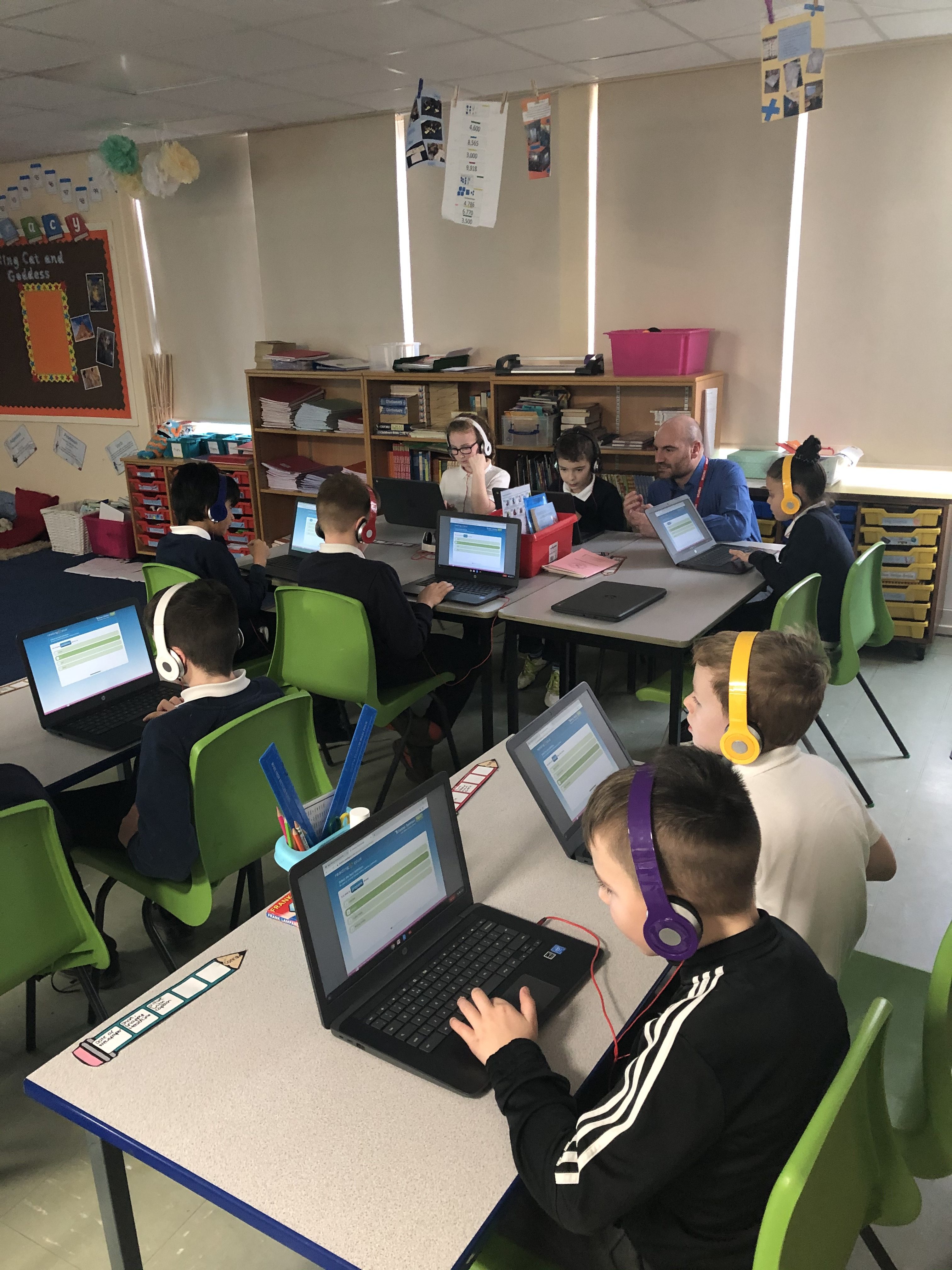 Reading Spine
Here at West Boldon Primary School we have developed a Reading Spine to meet the needs of our children. We have included a vast range of Fiction, Non-Fiction, Picture and Poetry texts to allow us to plan and deliver an exciting English Curriculum. We have carefully chosen texts to ensure progression is made throughout each school year. Our Reading Spine begins in EYFS and progresses all the way through to Year 6. This means all of our children will be hearing and reading a diverse and inclusive set of texts. As a part of the Reading Spine, there is a set of linked texts which accompany the main text for that half term. We feel it is crucial that our children have access to as many texts as possible to support their Reading and Writing. Within the year, we have three themed weeks where the whole school reads the same text and studies a genre of their choice. These have been Mental Health texts, texts linked to Diversity or simply a book we do not wish our children to miss out on! At our school we recognise the importance that Reading has on the Education of all of our children.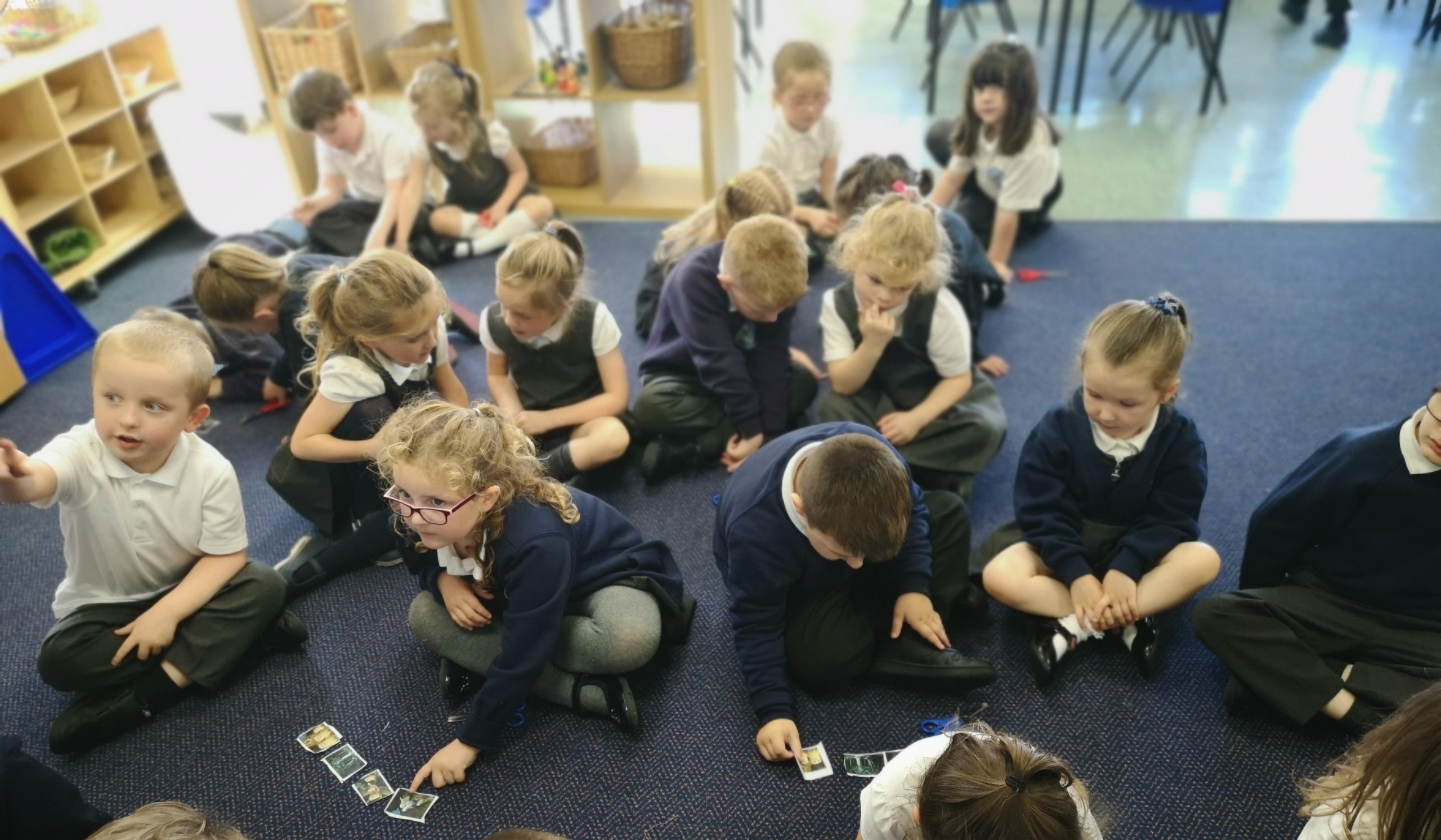 Guided Reading
At West Boldon Primary School we have just introduced our new Guided Reading Scheme. It runs from Year 1 up to Year 6 and our vision is to introduce this into the EYFS Curriculum. Children have a 30 minute Guided Reading lesson each day. This Guided Reading Model focuses on the six skills as shown in the VIPERS model. Children in Years 1 to 4 will be focusing on 1 skill per week, compared to children in Years 5 and 6 who will be looking at a range of skills throughout their week. This model allows our class teachers to assess easily and identify any gaps our children may have. Teachers and Teaching Assistants can then plan for any misconceptions to be addressed. This model fits our school vision of children being fluent and confident readers as well as having a good understanding of texts. Children are exposed to a wide variety of text types during Guided Reading including Fiction, NonFiction and Poetry. We even explore the Language used in songs!


Vipers Guide KS1


Vipers Guide KS2

Subject Ambassadors
Our Subject Ambassadors are chosen children who are experts in English, or children who have a real passion for the subject. Our Subject Ambassadors for English (Writing) 2021/22 are:
Year 6: Ava & Manmeet
Year 5: Frankie & Isobel
Year 4: Lyla & Esmay
Year 3: Georgia & Danny
Year 2: Lenny & Ana
Year 1: Isla & Kalidas
Find out more about Subject Ambassadors by clicking here.
---
Important links…
Take a look at our English Curriculum documents by clicking the links below.

English Rationale

Writing Intent, Implementation, Impact

English Skills Ladder

Coming soon…


English Reading Spine
---
---
Take a look at our learning…
Click the links below to see what we've been learning about in English in each year group.
---