English makes a major contribution to the education of our children here in West Boldon Primary School. It forms the core of the children's academic journey. We believe that all children are entitled to a broad and balanced English curriculum, which is delivered in a way which recognises the varied needs of all of our children. Our English Curriculum allows each individual child to maximise their learning potential; preparing them for the application of English skills across the whole curriculum and life beyond education. At West Boldon Primary School, we value reading as a key life skill, and are dedicated to enabling our pupils to become lifelong readers. We believe reading is key for academic success and ensure we have a holistic approach to the teaching of reading.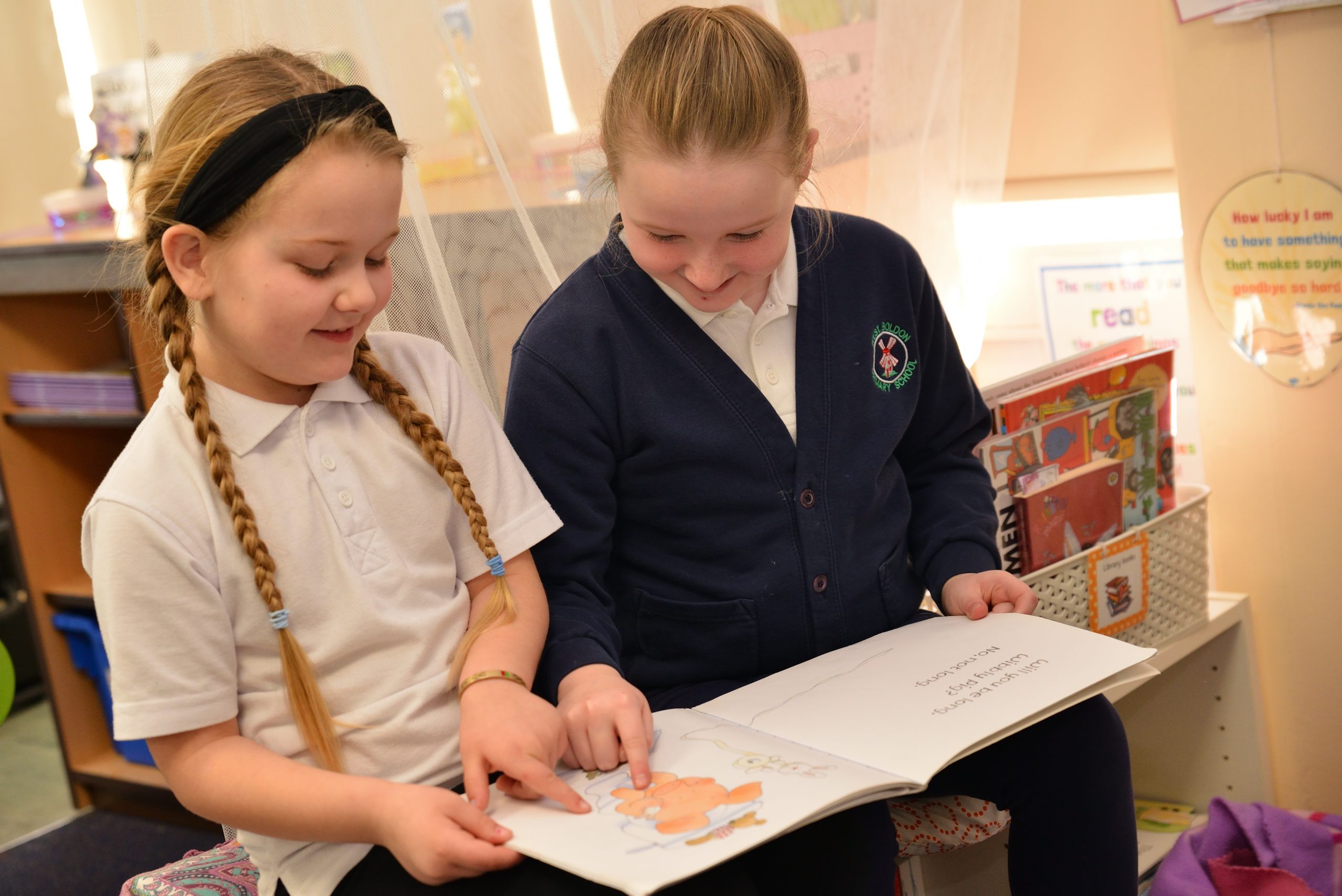 Our Reading Journey
Our children in Early Years begin their reading journey by exploring and sharing a wide range of stories, poems and non-fiction texts. To begin these children focus on the recognition of initial sounds, before learning to blend these sounds together into CVC words. They are immersed in a wide range of reading experiences to develop a passion for reading and storytelling.
What does reading look like in our school?
Reading is at the core of everything we do at West Boldon. We aim to incorporate high quality texts in a range of subjects through:
Daily guided reading sessions (using the VIPERS skills)
Hand-picked quality texts in our English lessons
Daily phonics sessions in Early Years and KS1 and for targeted children in KS2
Daily Reading Plus sessions for Upper KS2
Daily story time at 3pm
Reading high quality non-fiction texts across the curriculum

Phonics at West Boldon Primary School
At West Boldon Primary School we teach Read Write Inc phonics. Teachers and Teaching assistants are all trained by RWI. Our phonics begins at Week 3 of the Autumn term allowing our children to have the best start. EYFS and KS1 children are streamed according to ability to allow their individual needs to be met. The Reading Leader assesses all children on a half termly basis and children are moved groups where and as appropriate. The Reading Leader is responsible for the Phonics Data and for identifying children who need intervention.
For the past two school years we have been supported by the English Hub, who have provided up to date intervention training for Teaching Assistants who deliver 1:1 phonics intervention or reading support. They are supporting our school again this year. This year extra support has been put in place to help close the gap for children who have been affected by loss of learning due to COVID19. The Head Teacher, The Reading Lead and a Member of staff from the English Hub observed staff teaching a phonics lesson. We were supported to ensure that our teaching of phonics was accurate, pacey and meeting the needs of our children. It also allowed us to ensure our teaching was consistent throughout the Key stage. 
At West Boldon Primary School we have phonics groups before the school day begins for children who are in KS2. These may be children who did not pass their PSC or children who simply have gaps in their phonic knowledge. 
Important RWI documents:
Reading Plus

Year 5 and 6 children use a program called Reading Plus every morning. This supports them in their reading progress and development. Reading Plus is a web-based program that builds upon the foundational skills of phonics to develop silent reading fluency, comprehension and continued engagement and enjoyment of reading for pleasure.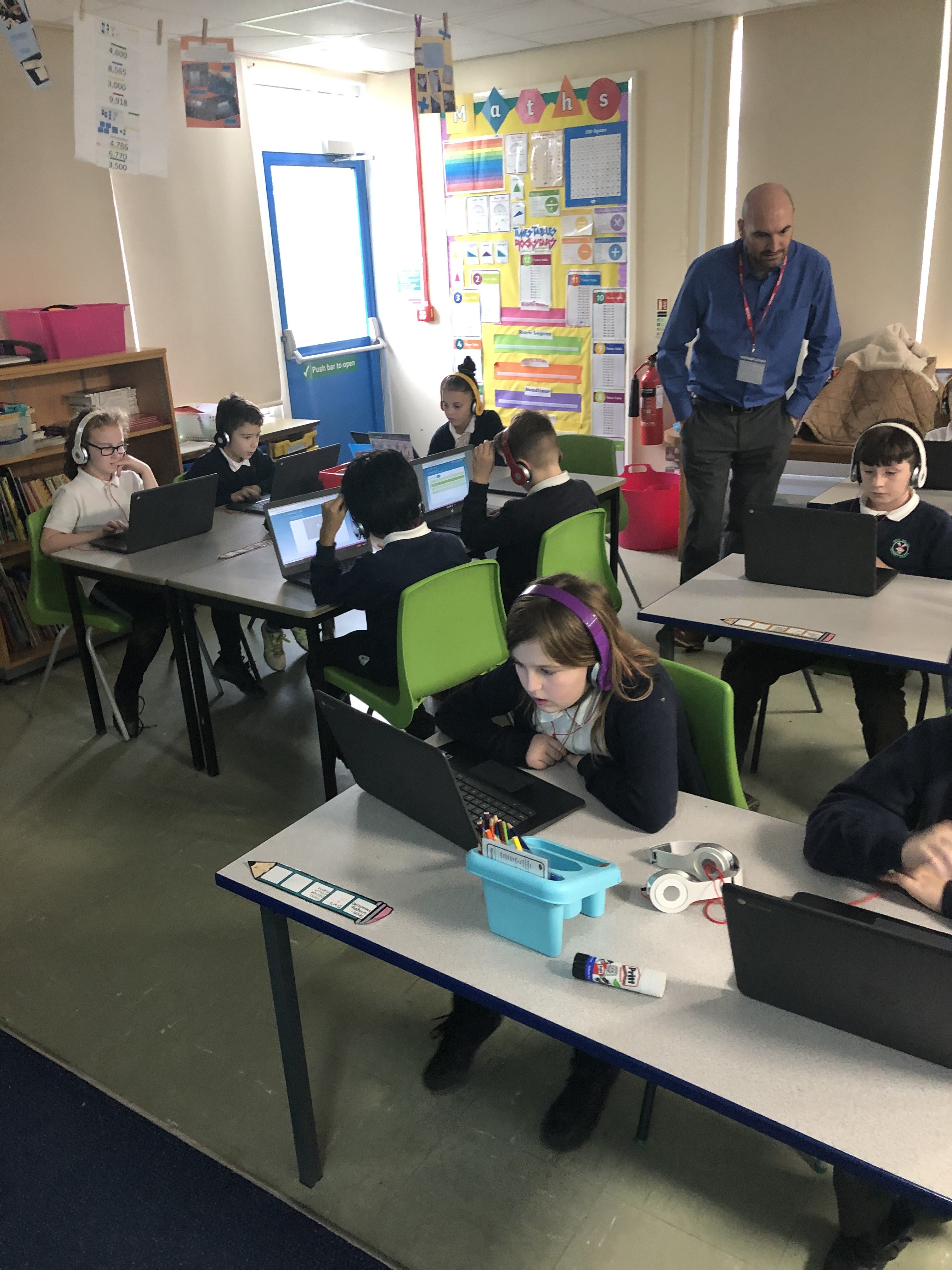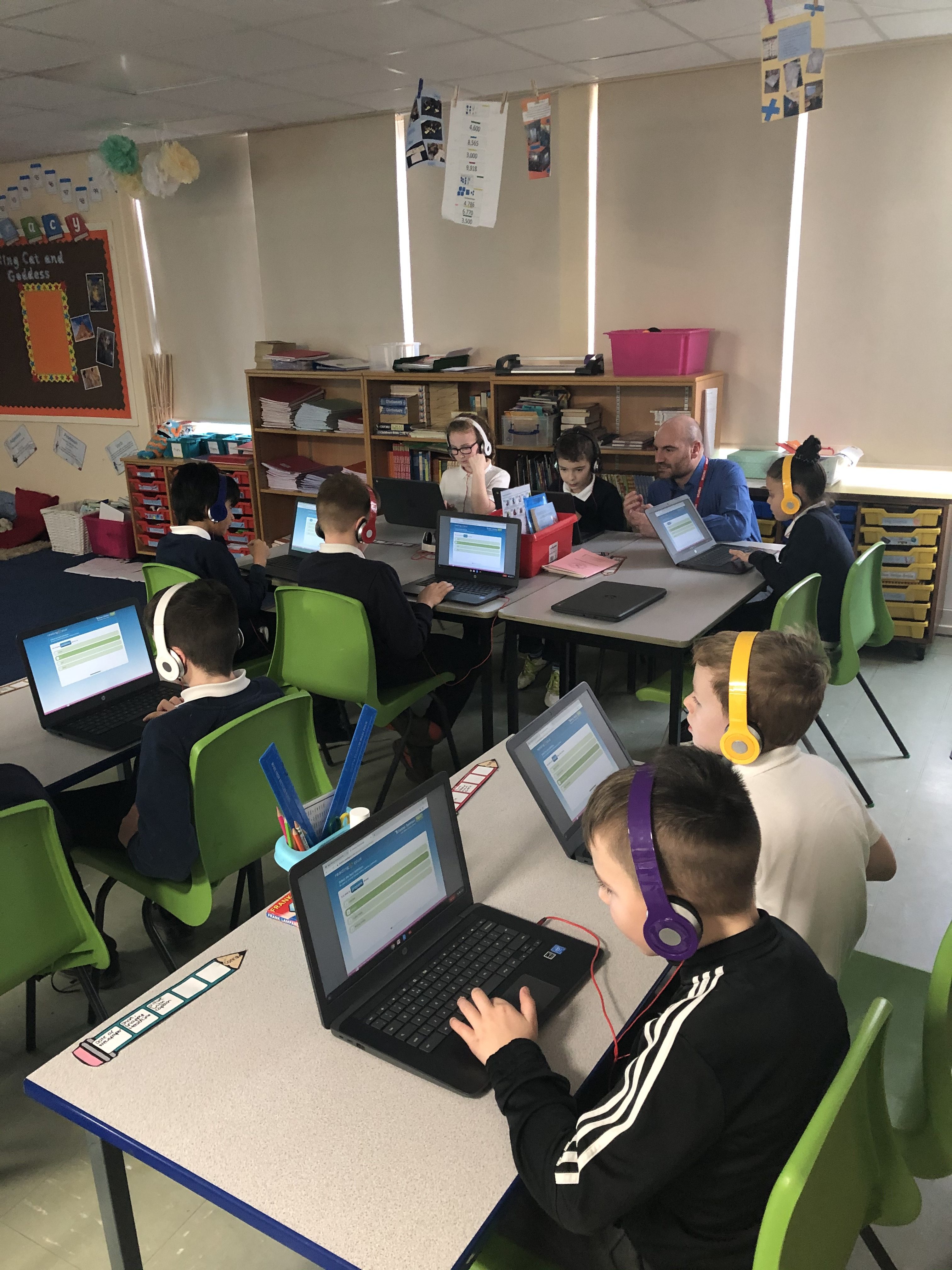 Guided Reading at West Boldon Primary School
At West Boldon Primary school we recognise the importance of learning to read, not only as part of their education but we believe it is a fundamental life skill. 
We have just introduced our new Guided Reading Scheme. It runs from Year 1 up to Year 6 and our vision is to introduce this into the EYFS Curriculum. Children have a 30 minute Guided Reading lesson each day. This Guided Reading Model focuses on the six skills as shown in the VIPERS model. Children in Years 1 to 4 will be focusing on 1 skill per week, compared to children in Years 5 and 6 who will be looking at a range of skills throughout their week. This model allows our class teachers to assess easily and identify any gaps our children may have. Teachers and Teaching Assistants can then plan for any misconceptions to be addressed. This model fits our school vision of children being fluent and confident readers as well as having a good understanding of texts. Children are exposed to a wide variety of text types during Guided Reading including Fiction, Non-fiction and Poetry. We even explore the Language used in songs!


Vipers Guide KS1


Vipers Guide KS2
Story Time
At 3pm every day, each class has story time. This is an opportunity for children to have a story read to them. This may be a book from our Reading Spine, a book linked to a Dimensions topic or a Themed week book. For example, Roald Dahl Day.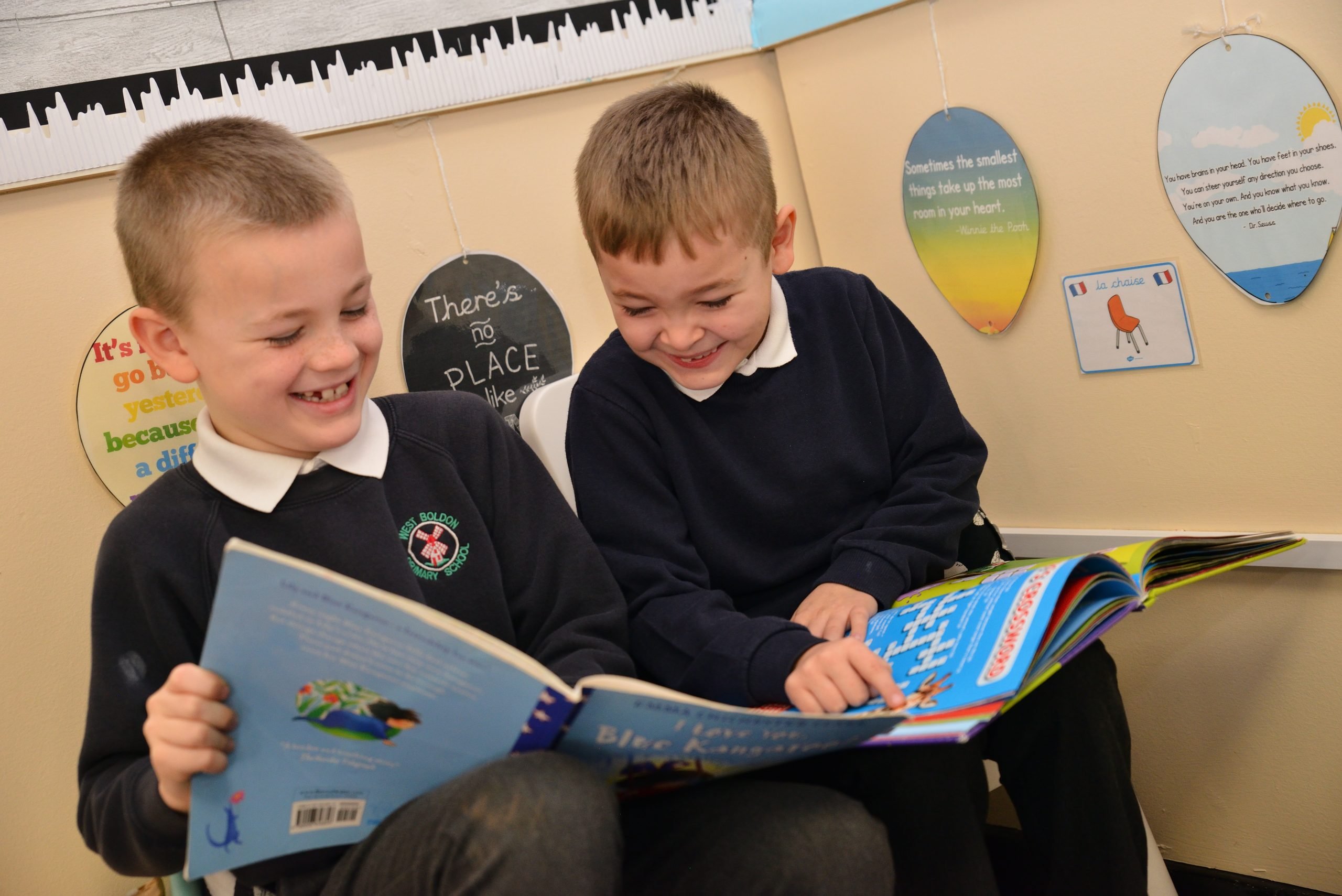 Paired Reading
Each Friday we host Paired Reading. During this time year groups swap and children read to each other. This is a lovely opportunity for some of our more confident children to share their talents, for our lower ability children to be supported and for children to broaden their experiences and vocabulary. 
Before school starts, we have a number of children who come in to read with a Teaching Assistant. This year we have focused on children in Year 3 who are working below ARE.
Before school starts, we have our Year 6 children all accessing Reading Plus. Our aim is to push our ARE and GD children as well as supporting our Lower Ability children. Within Year 5, GD children access Reading Plus and the remainder of the class work with a Teaching Assistant to support their comprehension skills.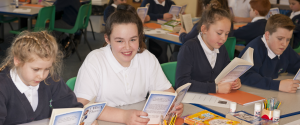 Developing Reading for Pleasure
To encourage children to read widely our English curriculum is based around a text to captivate pupil's interests and motivate and inspire children to read a variety of authors and for a variety of purposes. The Literacy Lead has created a Reading Spine for the whole school. This is a selection of texts per half term for each year group. There is a main text for each year group per term which they will base their Literacy around. There will be a selection of texts to support the main text. Texts which we do not want the children to miss out on have been added to the relevant year groups.
We try to encourage a love of reading by holding book themed days and events both as individual classes and across the whole school. eg Reading Challenges, World Book Day, Buddy Reading, video conferencing with authors such as Berry Hutchinson and Reading Breakfasts. We have strong links with East Boldon library and the children visit several times throughout the year. Several children participate in the summer reading challenge as well as having workshops and trips throughout the year.  A Scholastic Book Fair is held every year to allow all children the chance to look at new books of all genres and hopefully purchase a new book of their own to take home!
Children's suggestions for new books are encouraged and purchased. The School Council recently visited Waterstones to purchase books for their class which were chosen by their class. As a school we have just introduced half termly Newsletters to inform parents and carers about the books we are reading in school and the children's views.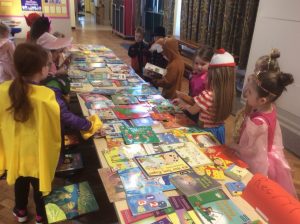 Parental Engagement
We believe Parental Engagement is a vital part of our children's education. To support this, the Reading Lead is hosting parent meetings to discuss phonics and explain how it works in order to allow parents to support their children at home.
Coffee mornings will be put in place throughout the year to promote reading and the importance of it. This will give parents opportunities to ask questions about how RWI books work. 
Sponsored reads will again be happening to promote Reading for Pleasure. This worked really well in the last school year.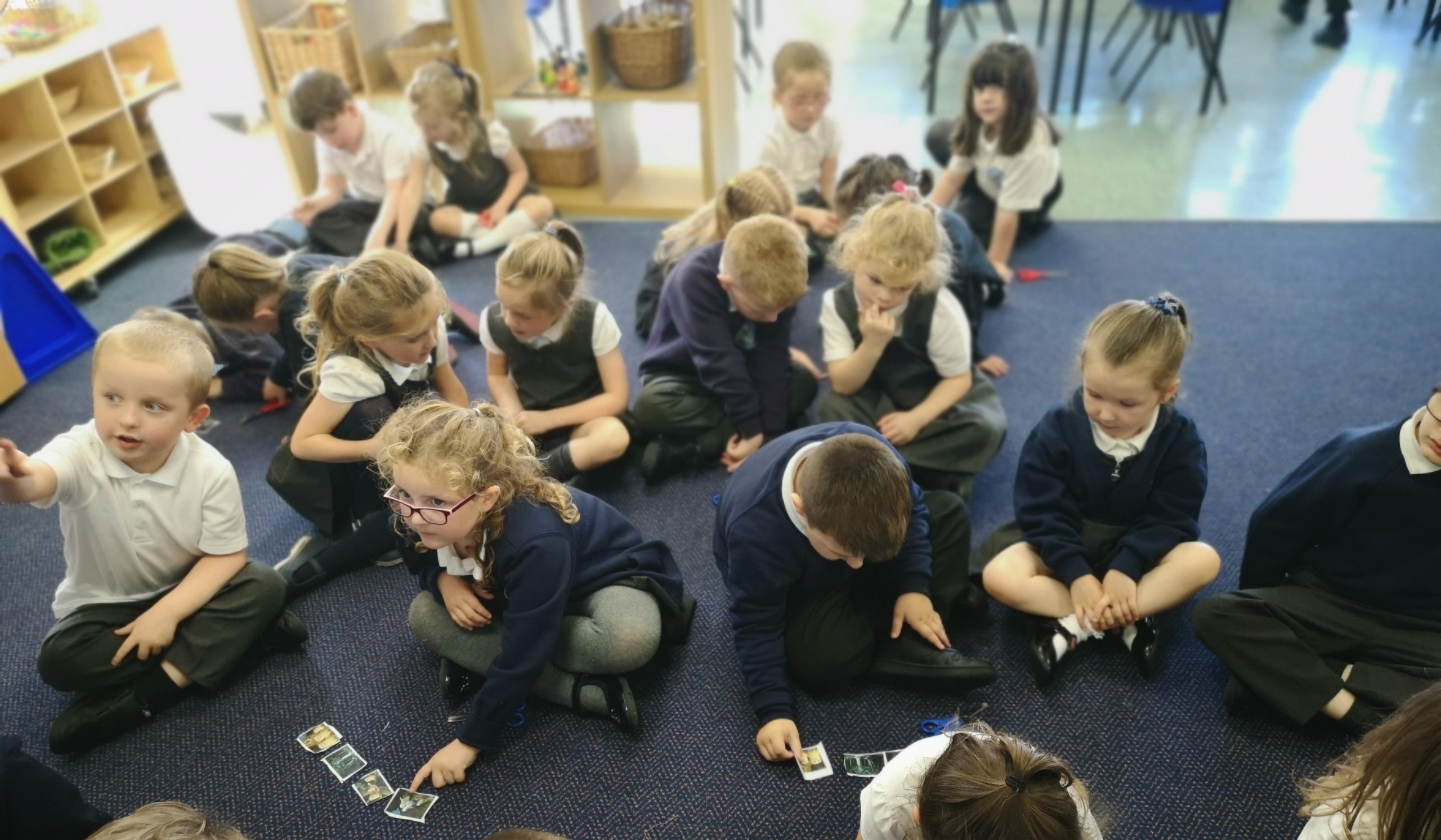 Reading Spine
Here at West Boldon Primary School we have developed a Reading Spine to meet the needs of our children. We have included a vast range of Fiction, Non-Fiction, Picture and Poetry texts to allow us to plan and deliver an exciting English Curriculum. We have carefully chosen texts to ensure progression is made throughout each school year. Our Reading Spine begins in EYFS and progresses all the way through to Year 6. This means all of our children will be hearing and reading a diverse and inclusive set of texts. As a part of the Reading Spine, there is a set of linked texts which accompany the main text for that half term. We feel it is crucial that our children have access to as many texts as possible to support their Reading and Writing. Within the year, we have three themed weeks where the whole school reads the same text and studies a genre of their choice. These have been Mental Health texts, texts linked to Diversity or simply a book we do not wish our children to miss out on! At our school we recognise the importance that Reading has on the Education of all of our children.
Head to the 'important links' section at the bottom of the page to view our Reading Spine for 2021/22.
Support at home
To support your child at home, you need to make sure that you read their book with them three times per week before it is changed. Children in EYFS and KS1 will be using the RWI phonics books, which have instructions inside for how to read them in line with the phonics lessons at school. It is also important that you practise their spellings with them to ensure that they are prepared for their weekly spelling test.
Book Vending Machine
At West Boldon, we strive to encourage reading as much as possible. In our school we have a book vending machine, by which children can access as a reward and get a brand new book!
Here is our virtual book vending machine. Click on any of the book covers below to hear the story read by our wonderful, Mrs Sloanes!
Reading Reward Bookmarks
We have just introduced our new Reading Reward Scheme. Each child now has their own bookmark which they will collect stickers on in order to win a reward. This reward will be something like a Cinema trip. Children are required to read 3x per week and have their Reading Diary signed by an adult.  Teachers and Teaching assistants will check Reading Diaries and stamp them to let parents know we have seen them.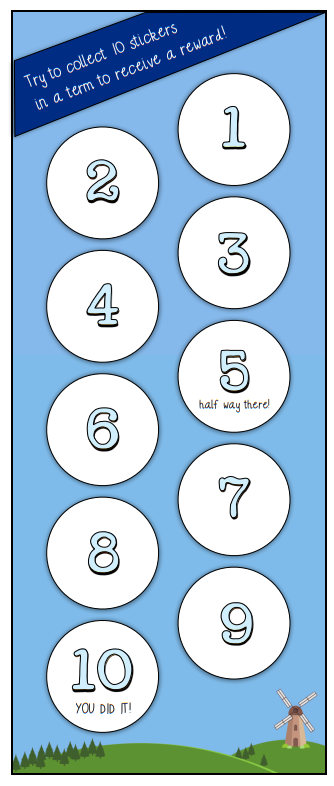 Visits to East Boldon Library
All year groups get to enjoy regular trips to East Boldon Library. We check out some books to read at school, then return them when we are finished.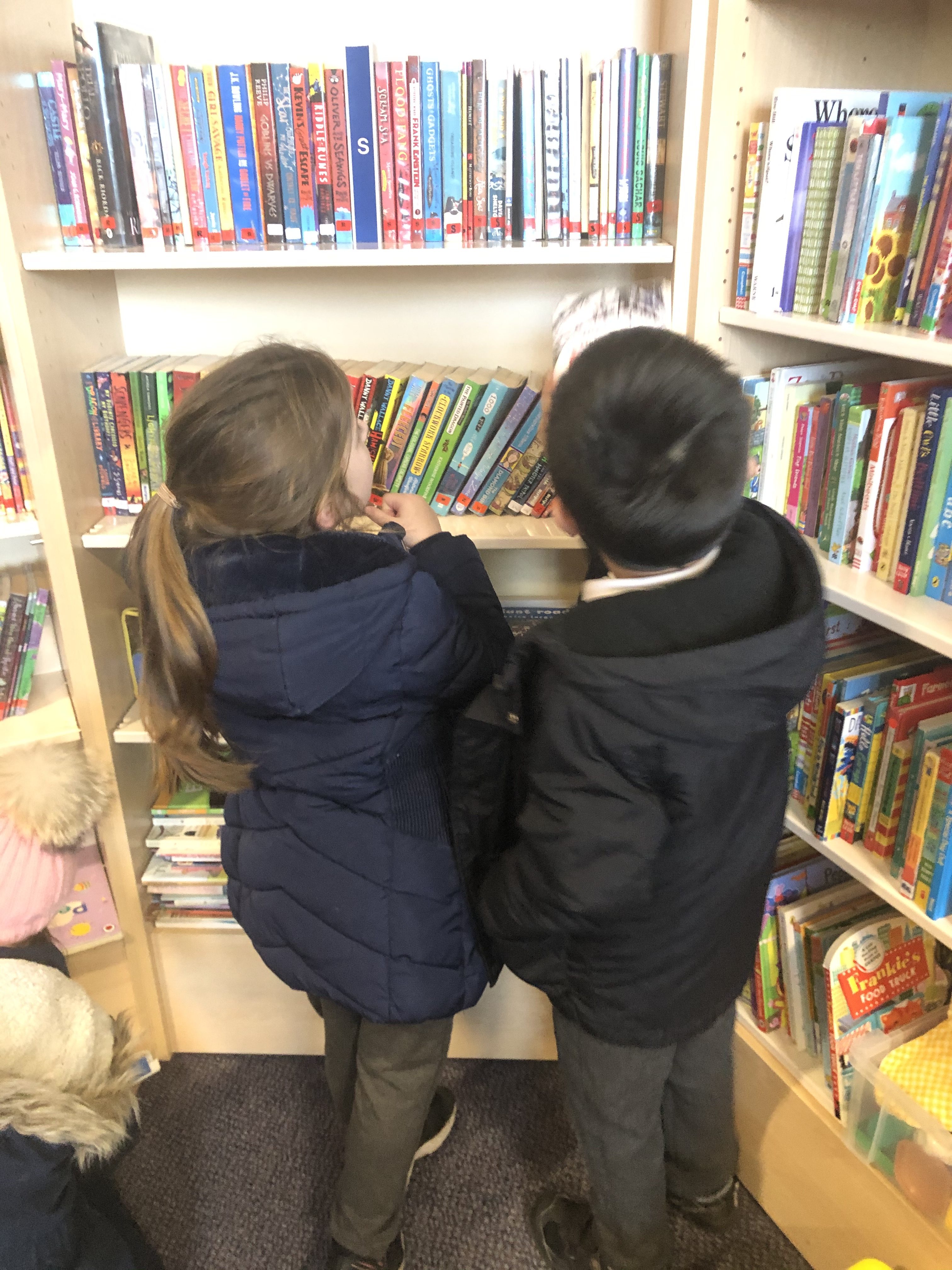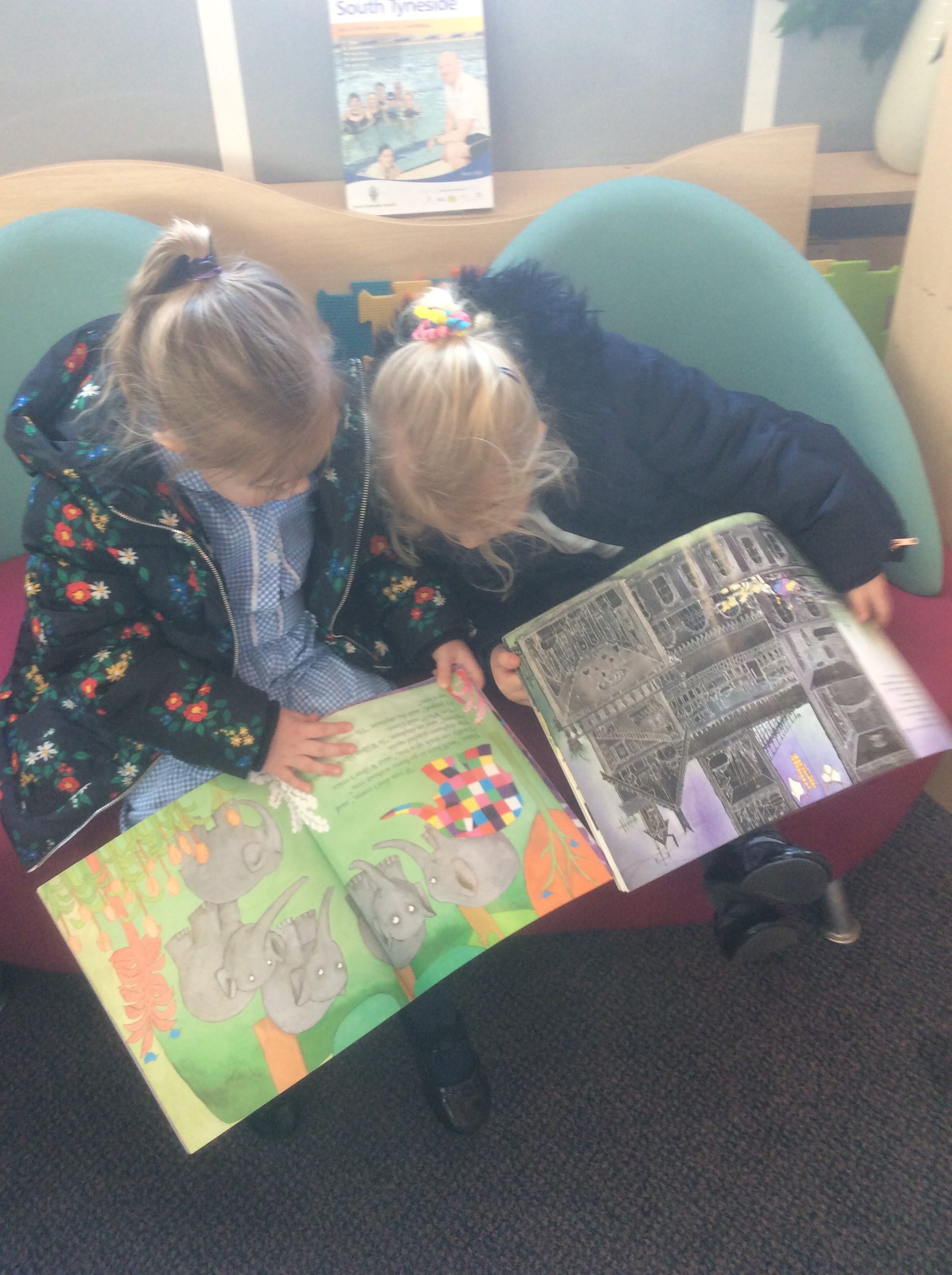 World Book Day
We celebrate World Book Day every year at West Boldon. We love getting dressed up as our favourite book characters and celebrating our love of reading!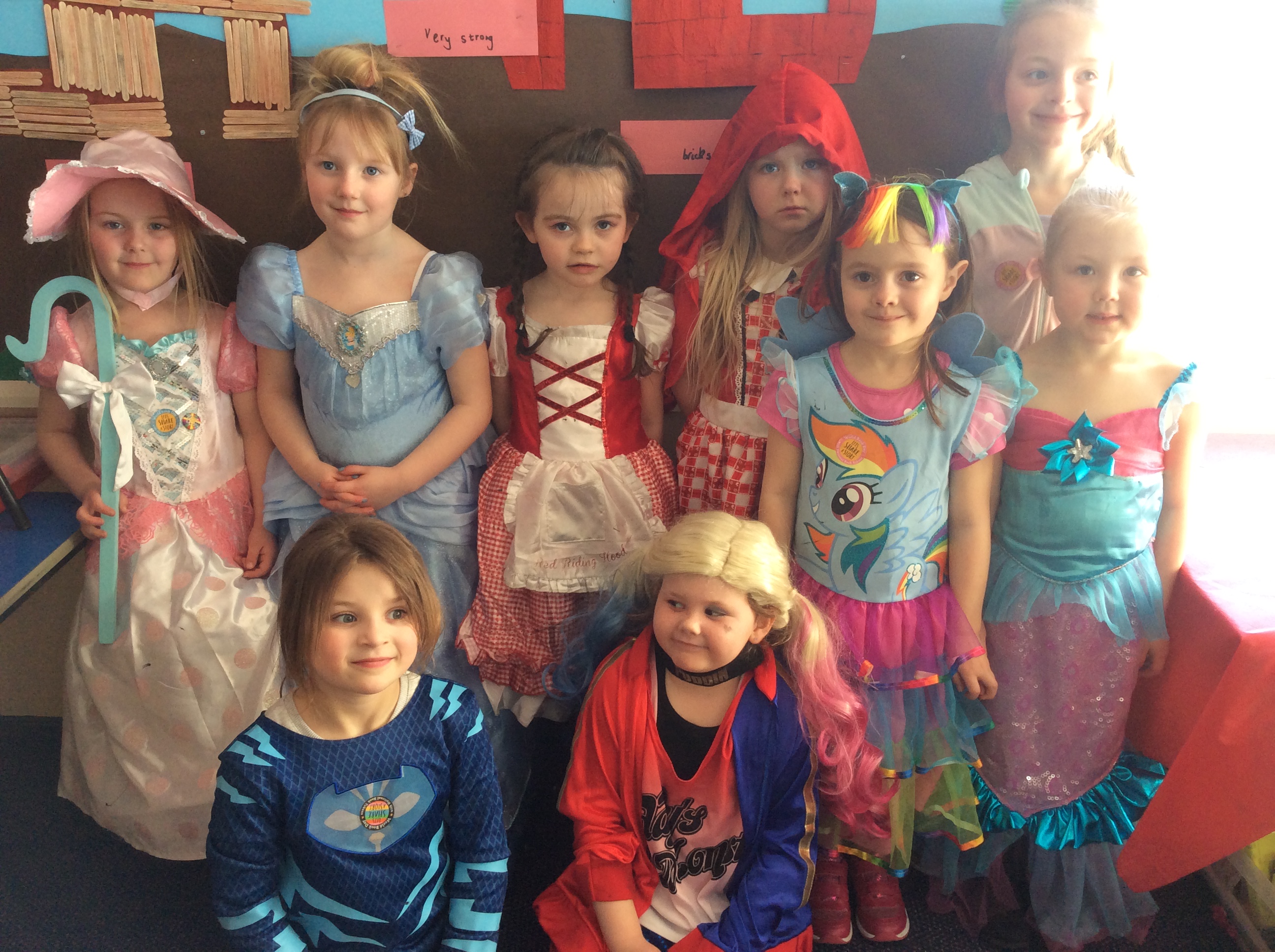 Subject Ambassadors
Our Subject Ambassadors are chosen children who are experts in Reading and Phonics, or children who have a real passion for the subject. Our Subject Ambassadors for Reading and Phonics 2021/22 are:
Year 6: Zoe & Hannah
Year 5: Asha & Nathan
Year 4: Elliot & Layla P
Year 3: George & Skye B
Year 2: Amy & Ellie-Mae
Year 1: Mollie & Riley
Find out more about Subject Ambassadors by clicking here.
What our children say…
(Click to enlarge)
---
Important links…
Take a look at our Reading and Phonics Curriculum documents by clicking the links below.
---