26.08.21
Dear Parents/Carers,
In September, we are excited as a school to be starting a brand new Curriculum called 'Learning Means The World'.
IMPORTANT INFORMATION
On Monday 13th September we will be having a Launch Day and to celebrate this, your child can come into school dressed just like an explorer, or path finder, or adventurer or navigator!
This could be something as simple as them wearing their own clothes with a pair of binoculars/magnifying glass/ map to accessorise or they could even wear a exploration costume. Whatever works for you, you choose!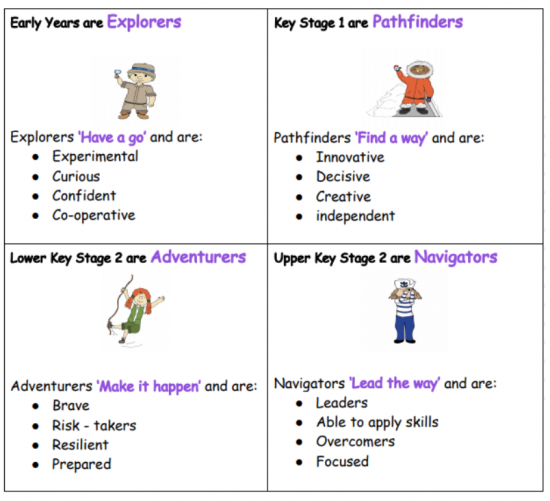 'Learning Means the World' is a curriculum that promotes independence, creativity and curiosity to help our pupils become collaborators, innovators and leaders.
At the heart of our curriculum are four core themes known as 'The 4Cs.'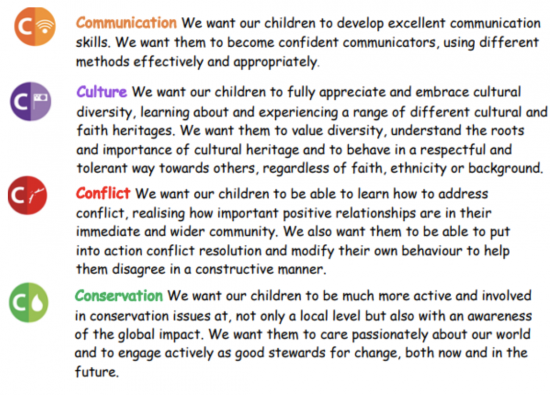 Our curriculum aims to give our children the knowledge, skills and experiences to equip them to become happy, confident and capable in an ever-changing world. They will learn about places, people and events through hands on, fun and engaging learning opportunities; Whilst developing confidence, resilience and collaborative skills.
It's going to be exciting!
Thank you
Miss Swales
Curriculum Lead