This week Year 3 have been working hard on their coding skills using Scratch. They learned how to delete a sprite, add a new sprite, change the backdrop and make the sprites move and change costume.
They thoroughly enjoyed this unit of work and applied their coding knowledge to create some beautiful moving rainforest animations linked to their current topics!
Here are some of the children hard at work. We were extra excited to complete this task as we were able to use some new touch screen laptops which were donated to us very kindly by ASDA.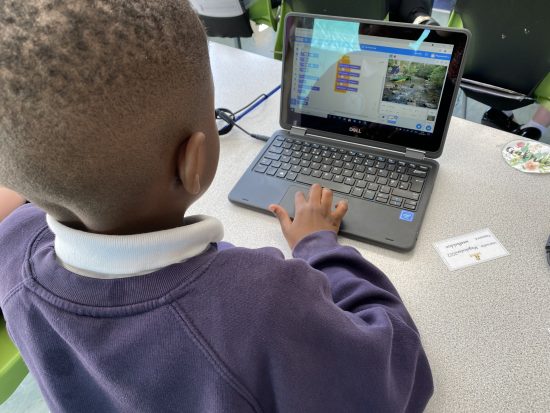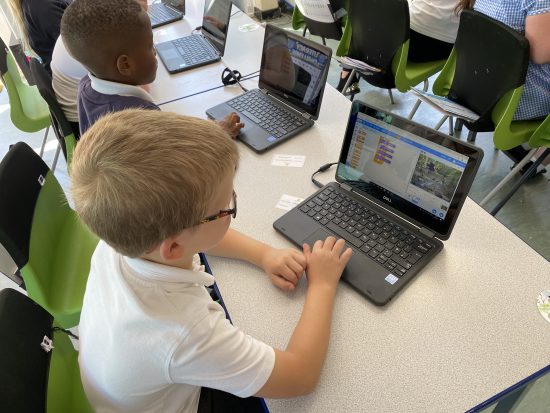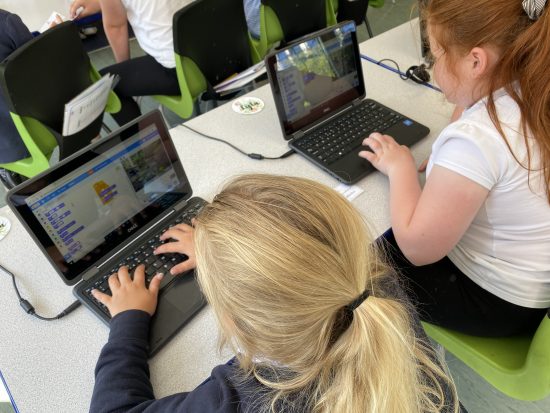 Press the green flag button below to watch some of our AMAZING animations: