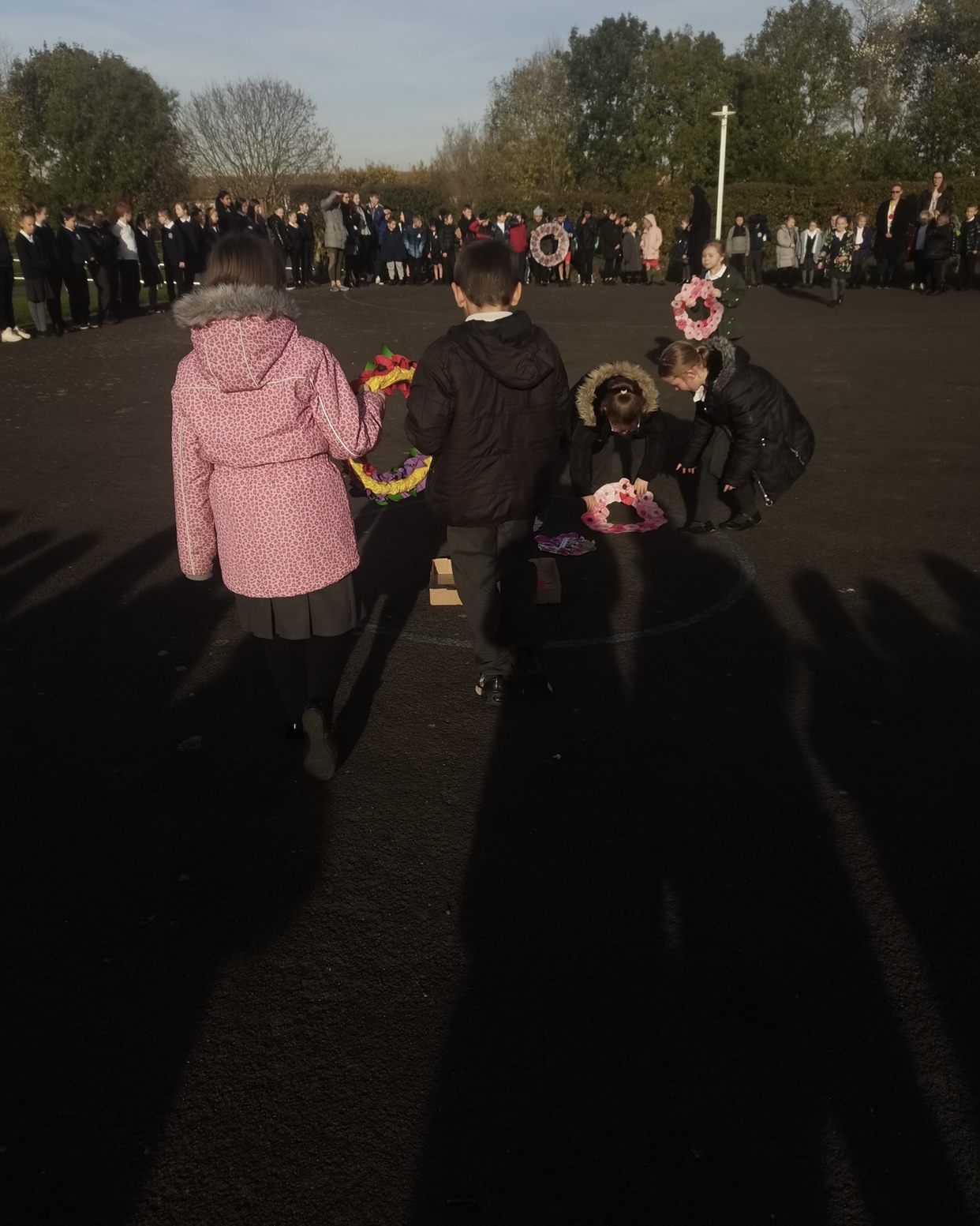 Whilst we aren't able to hold full school events inside due to COVID, we were thankfully still able to go outside to recognise Remembrance Day.
We heard the Last Post and stood in silence for two minutes to show our respect.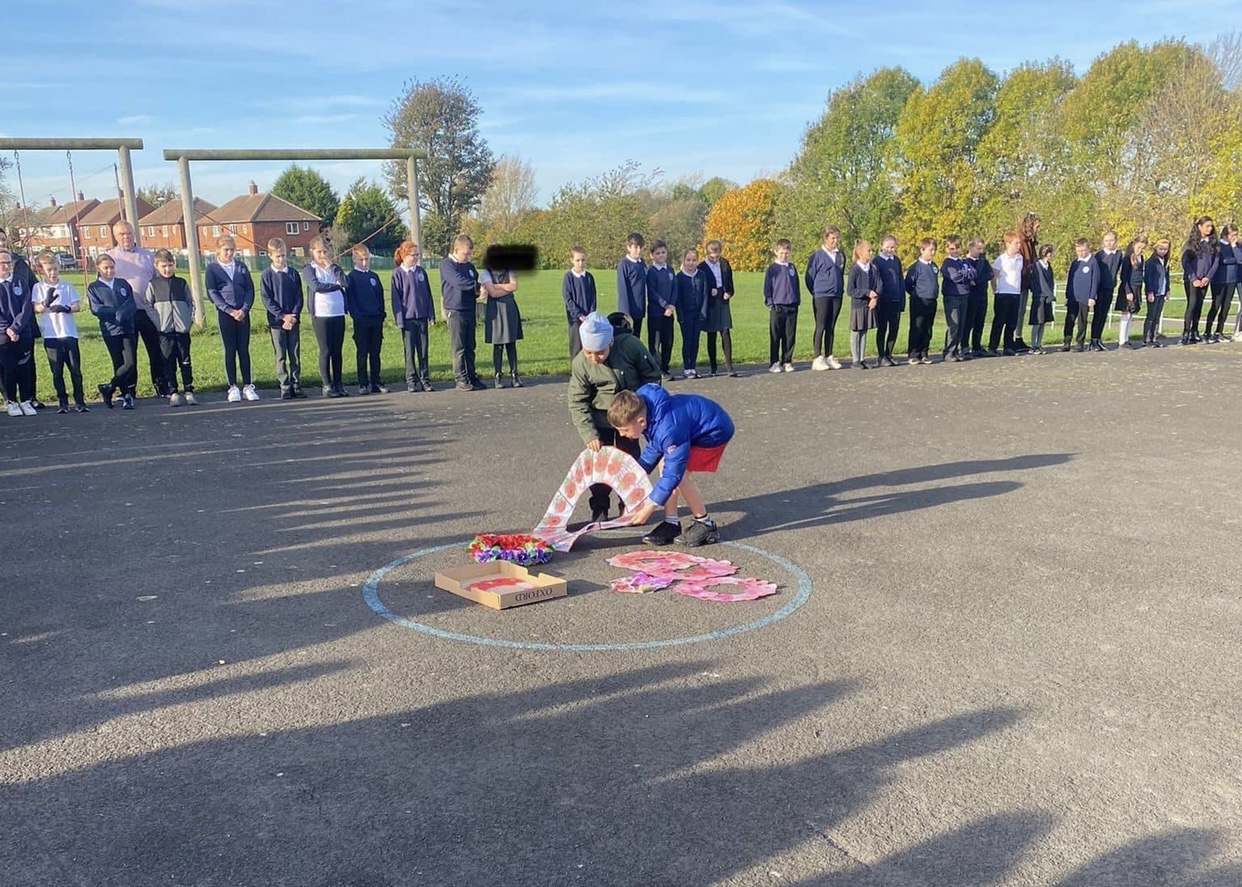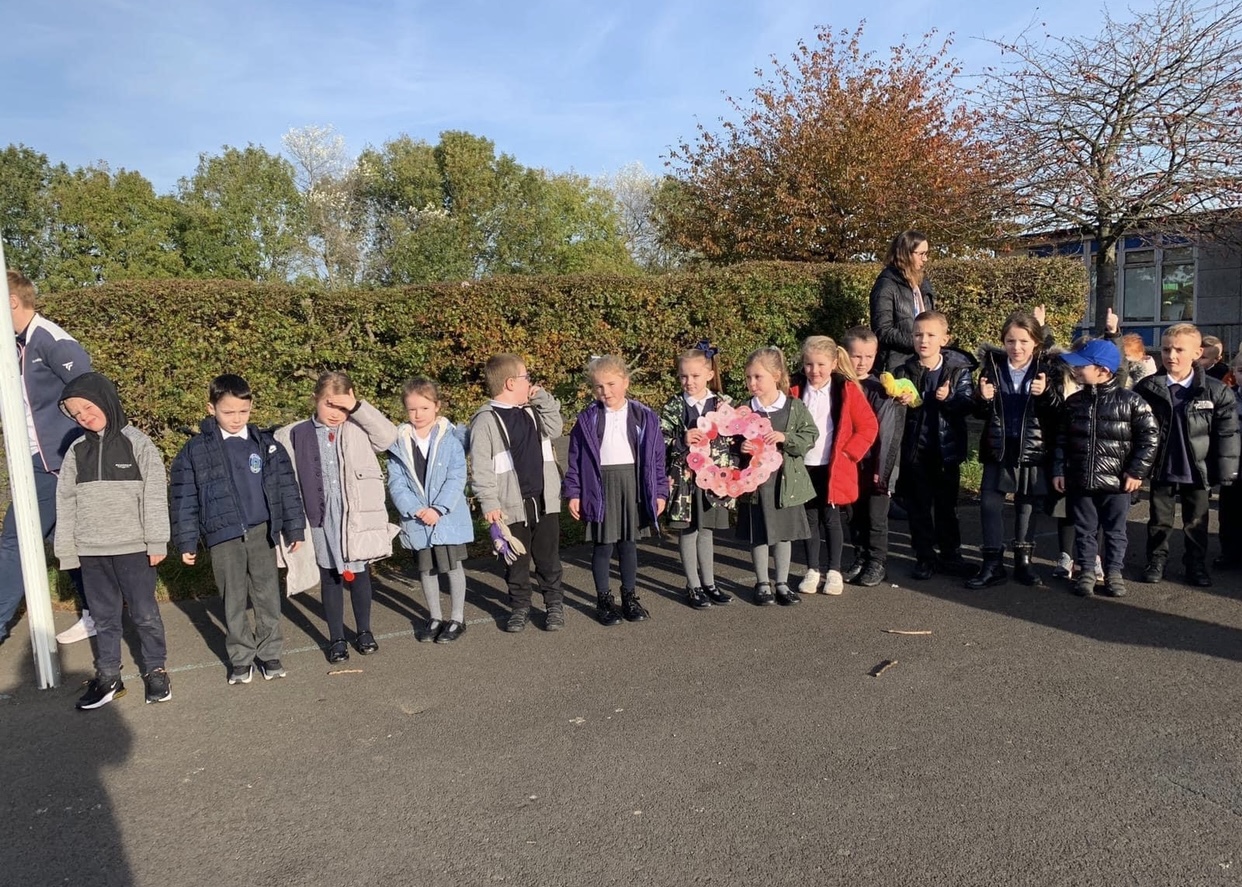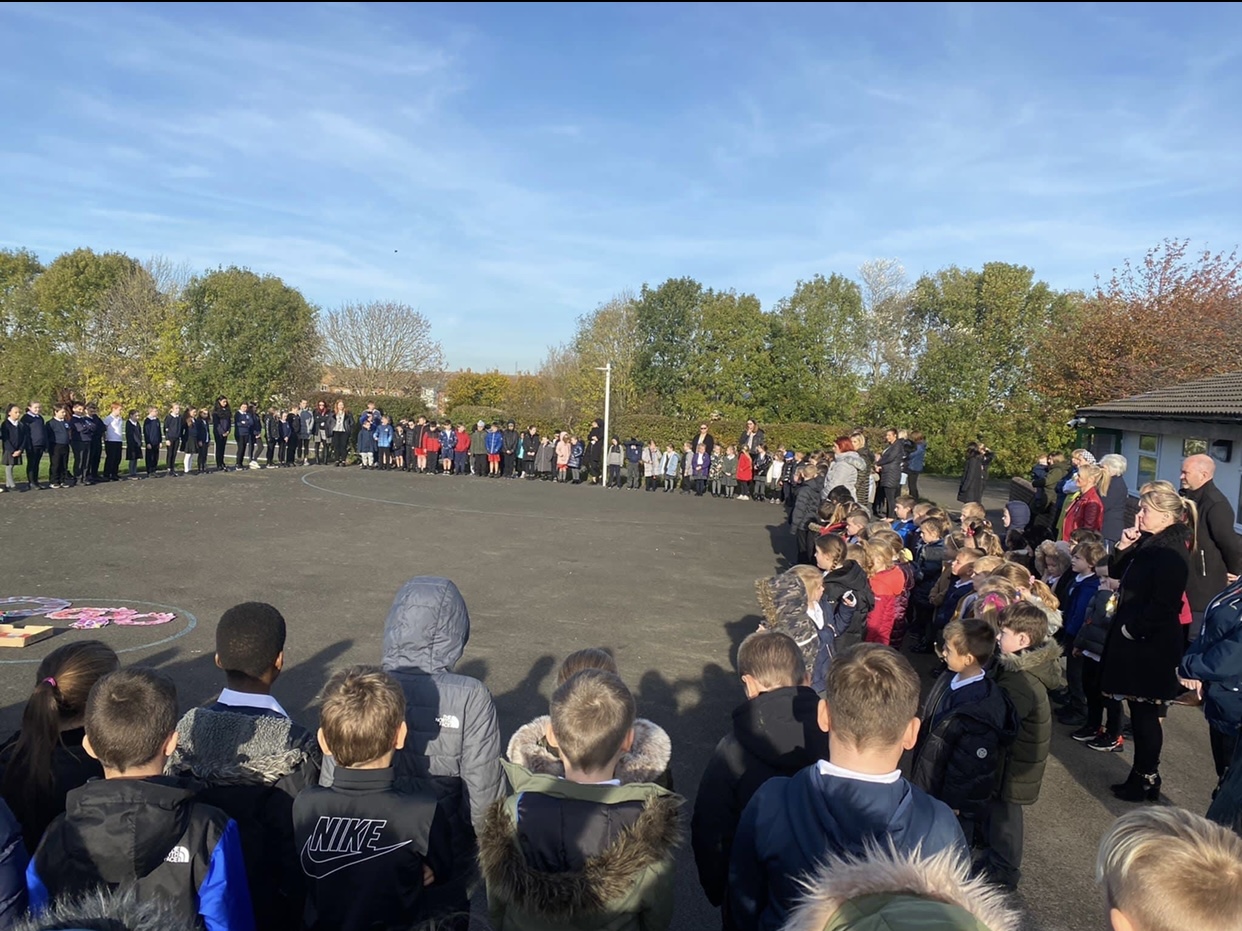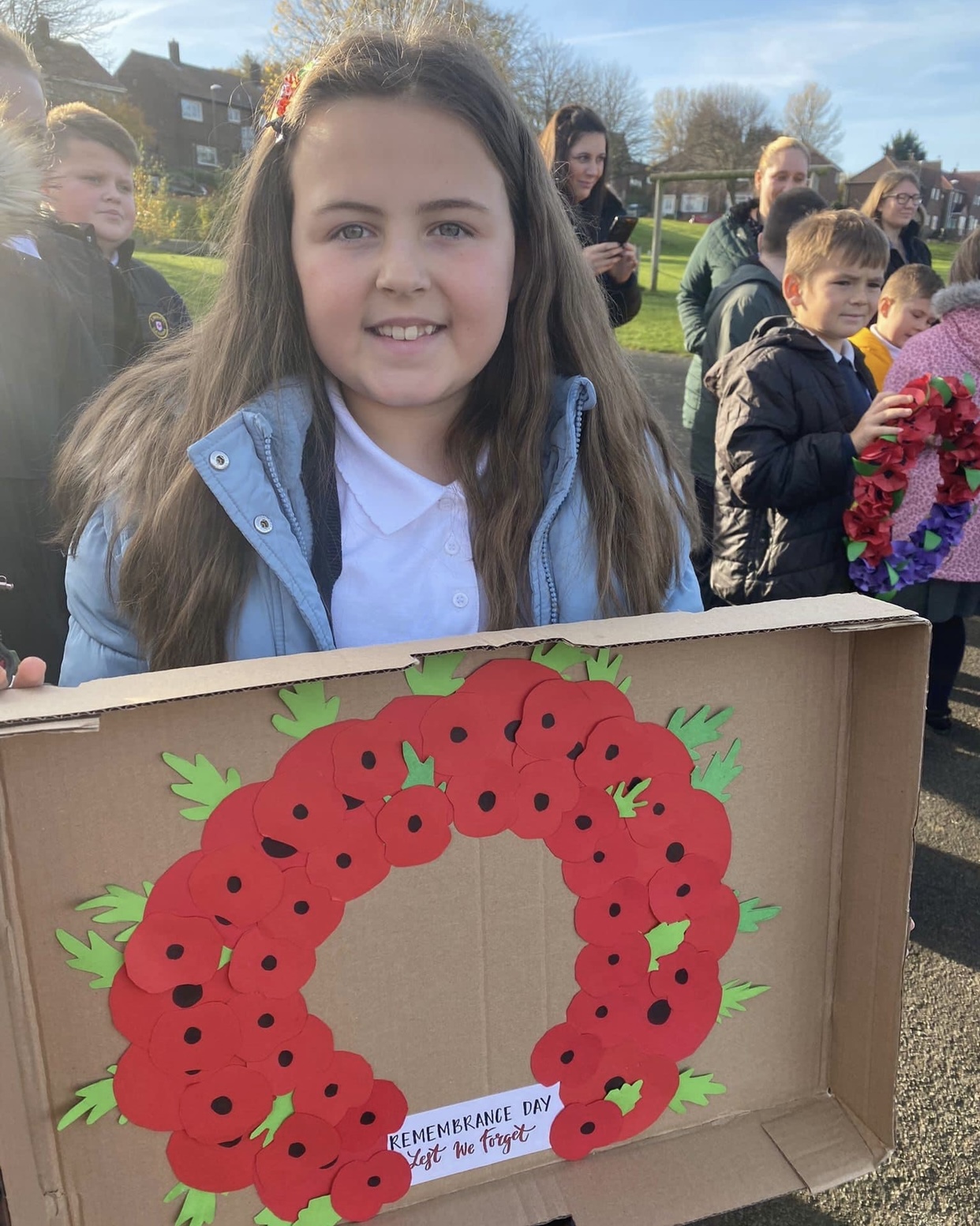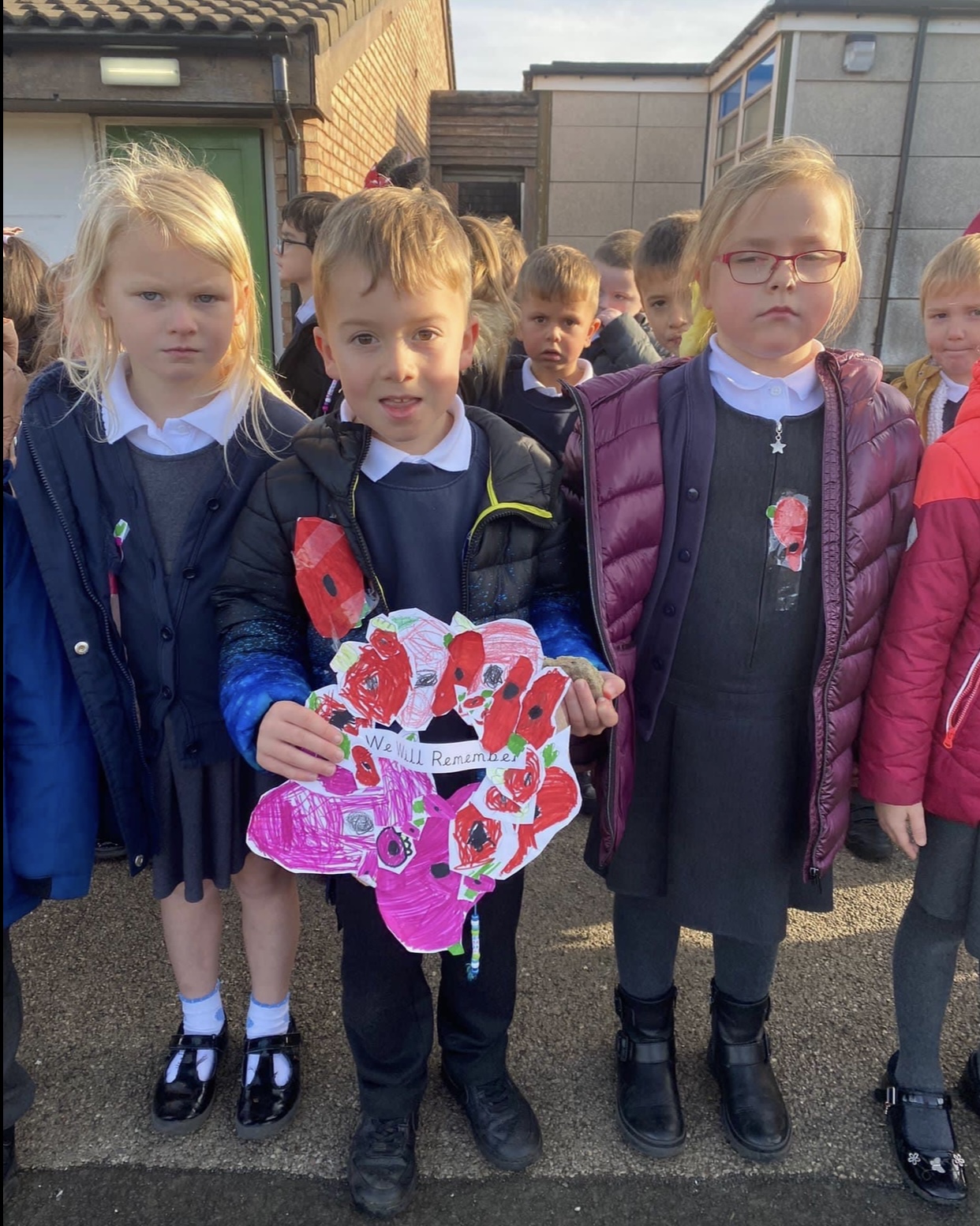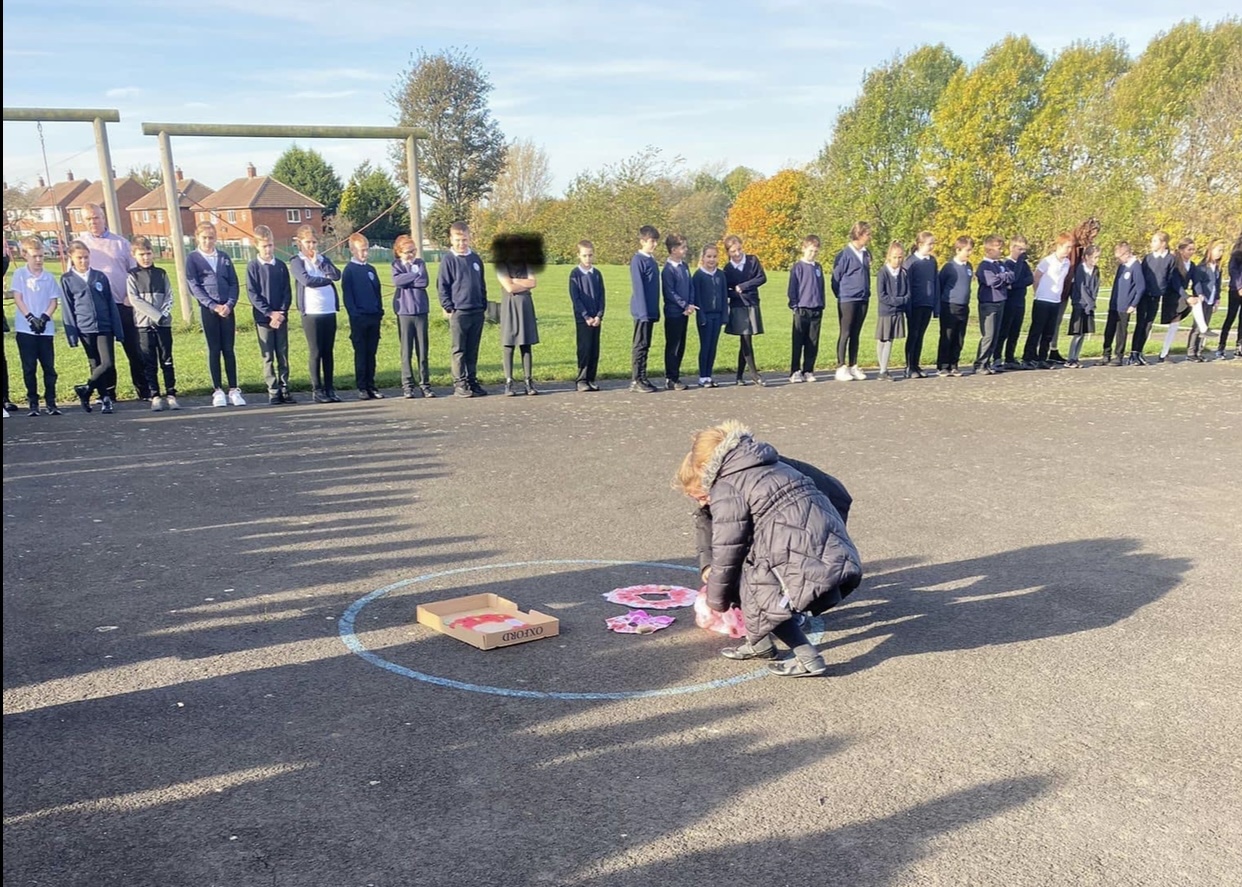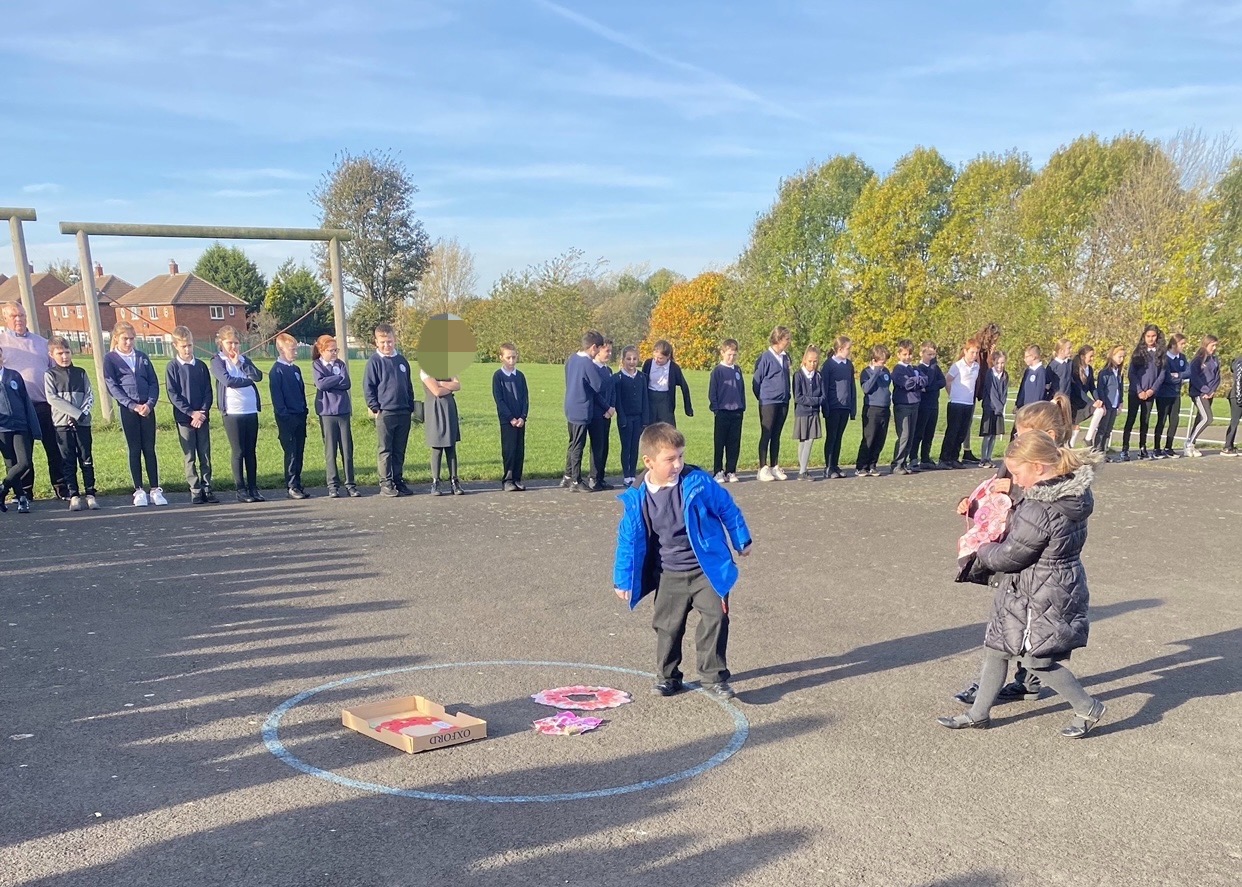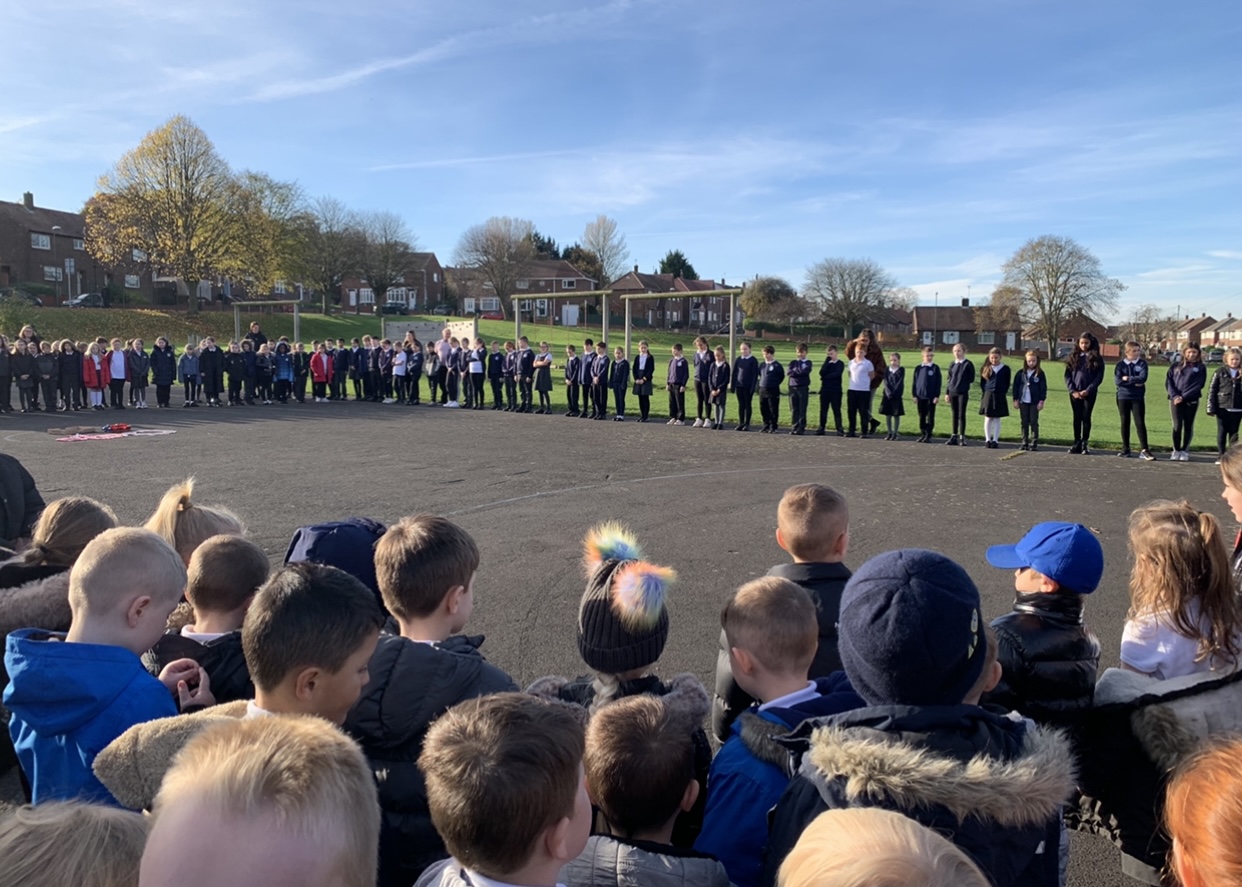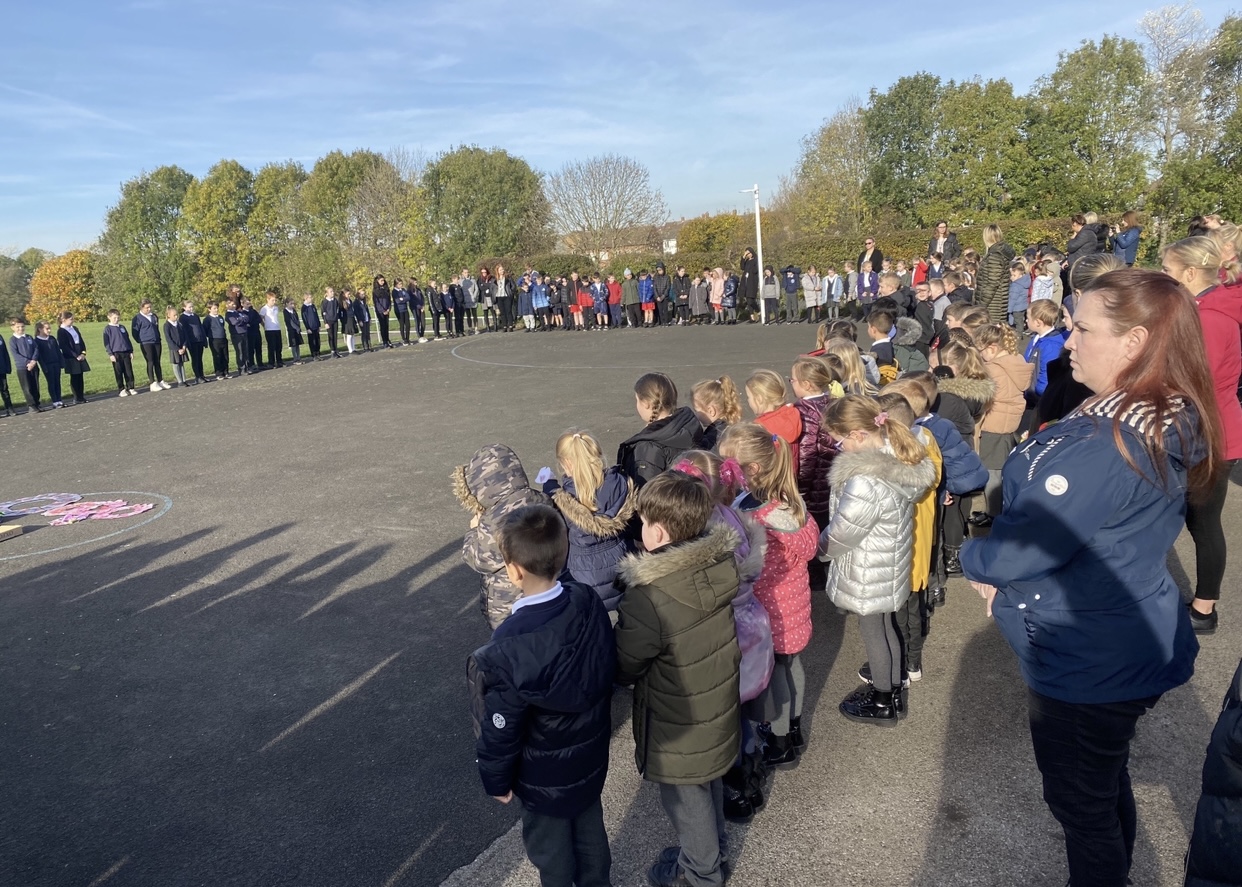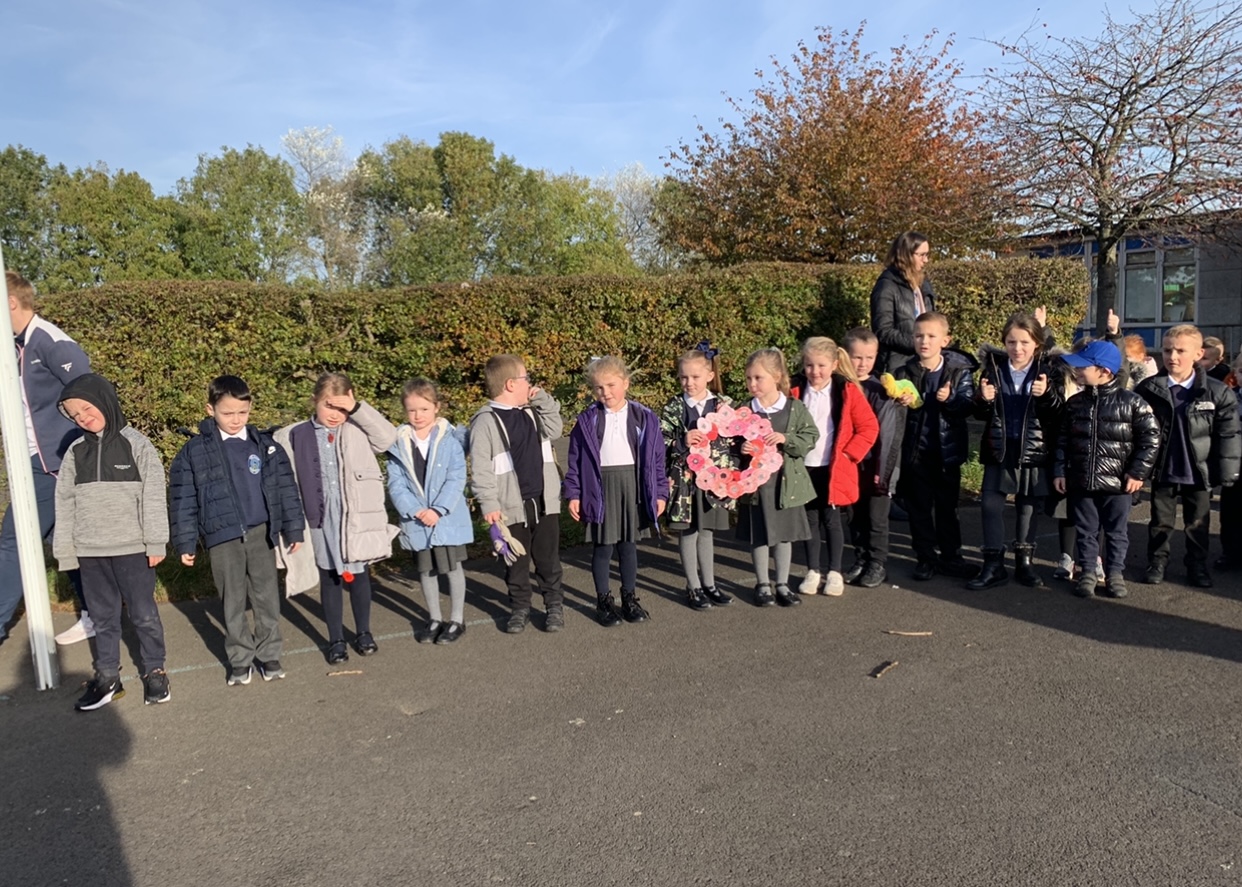 Each class has created their own wreath and we have also created our own school wreath that will be placed at the Boldon cenotaph.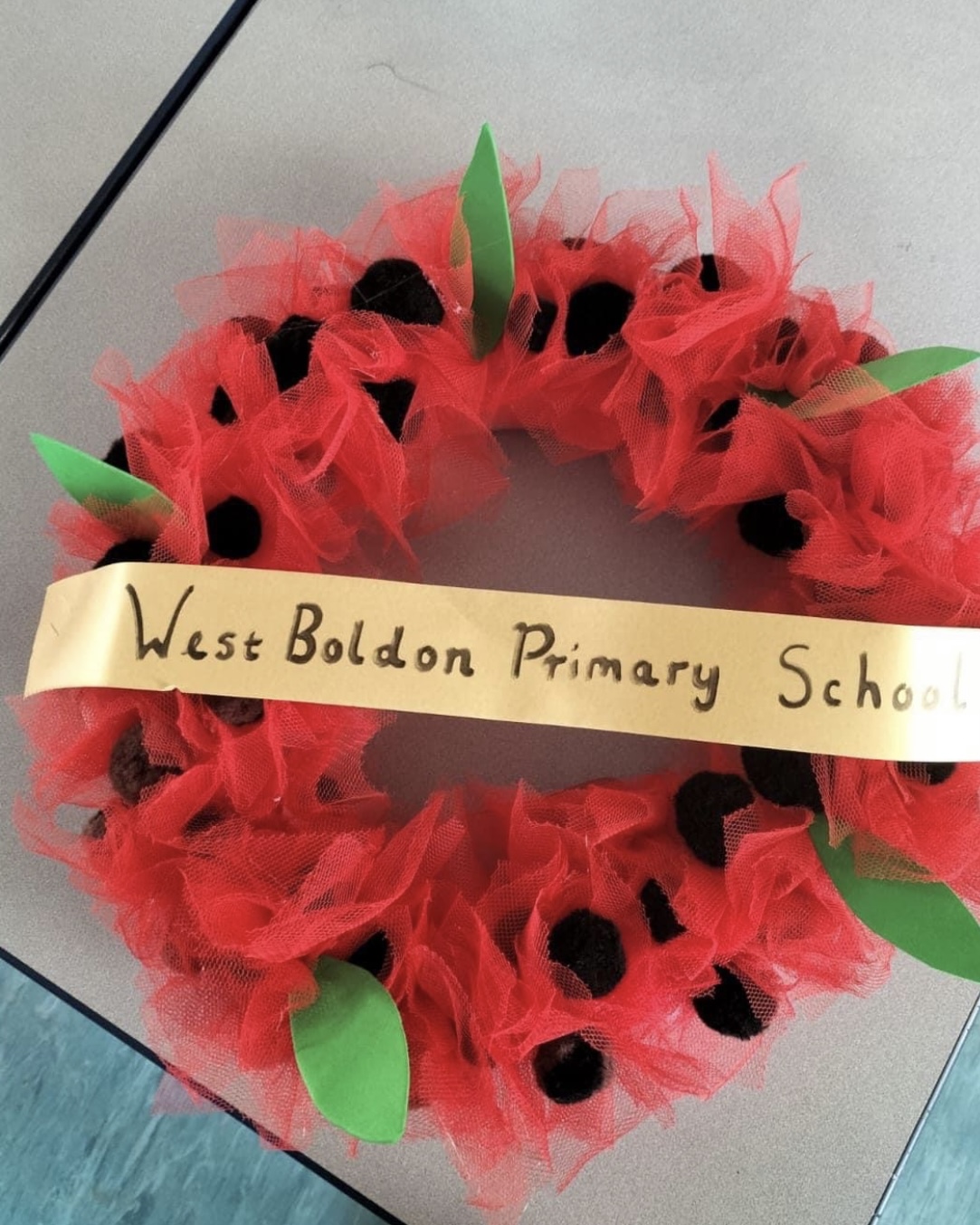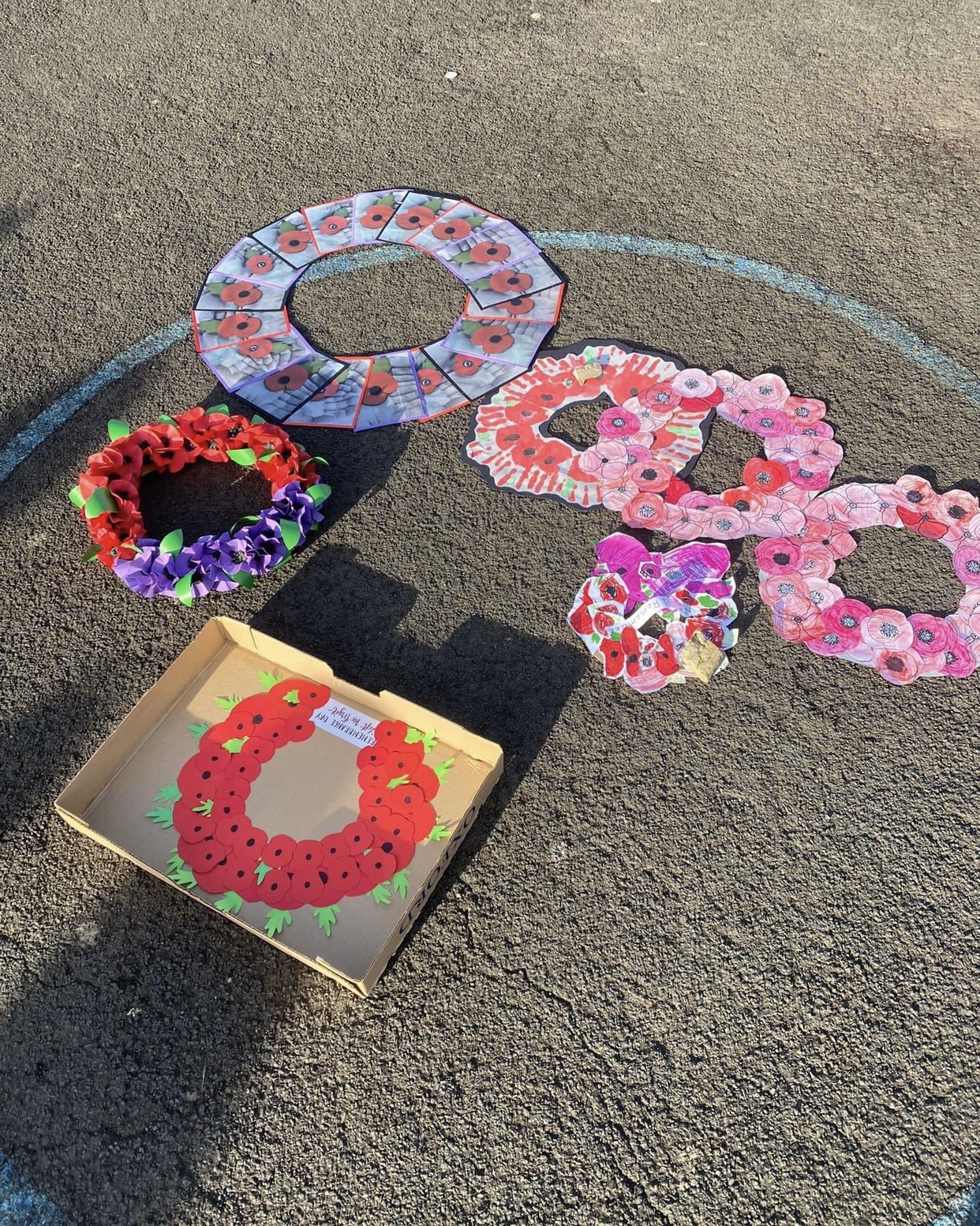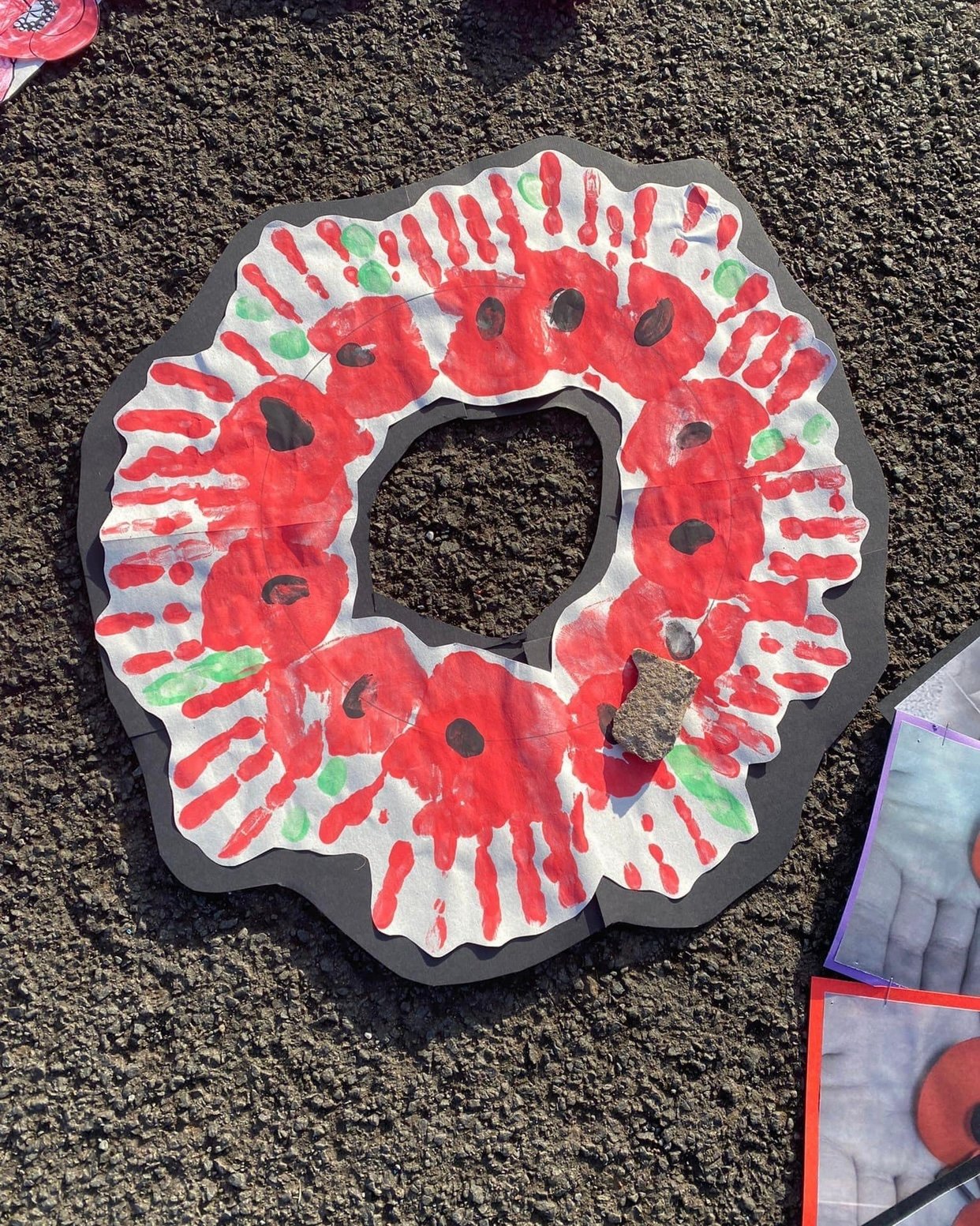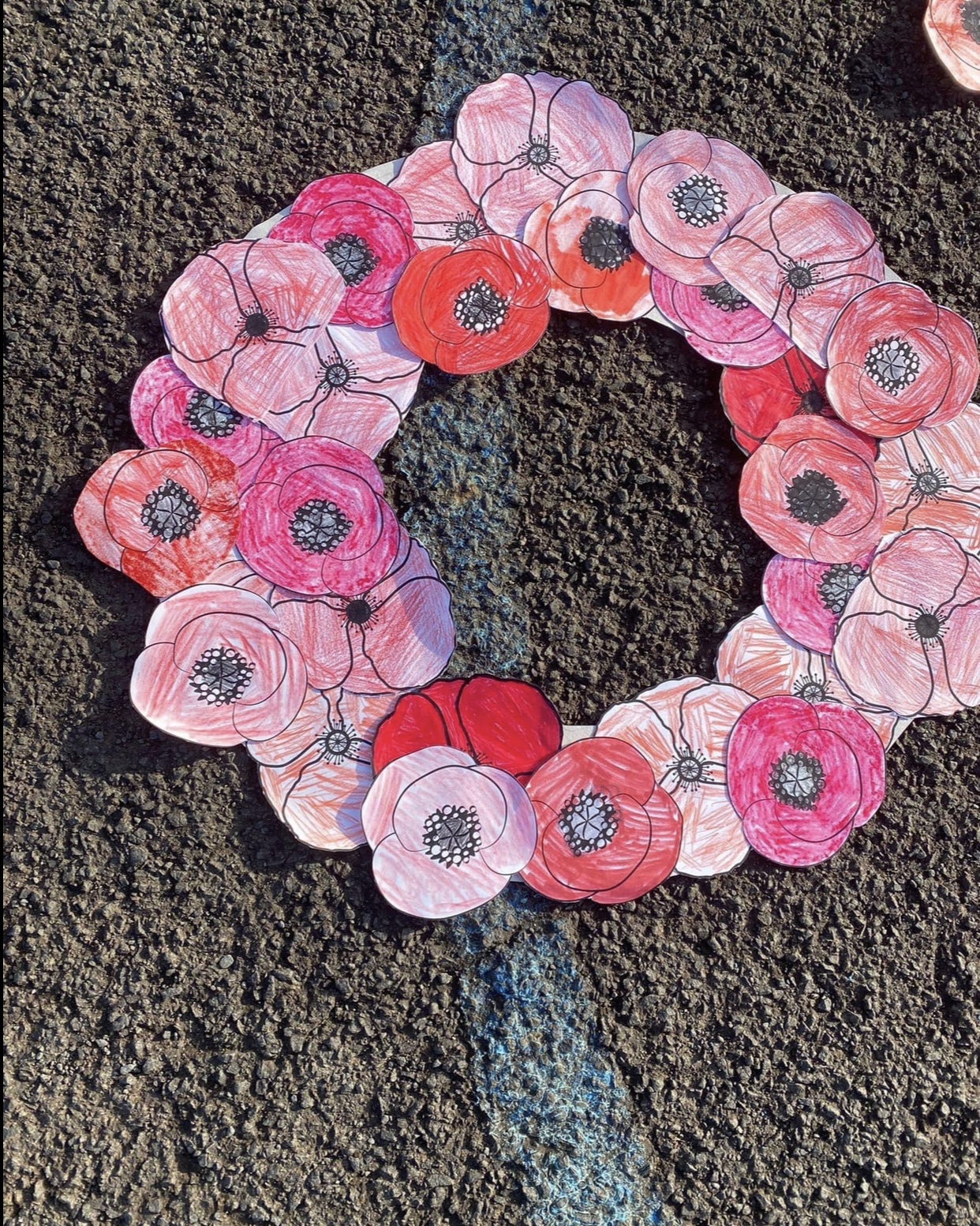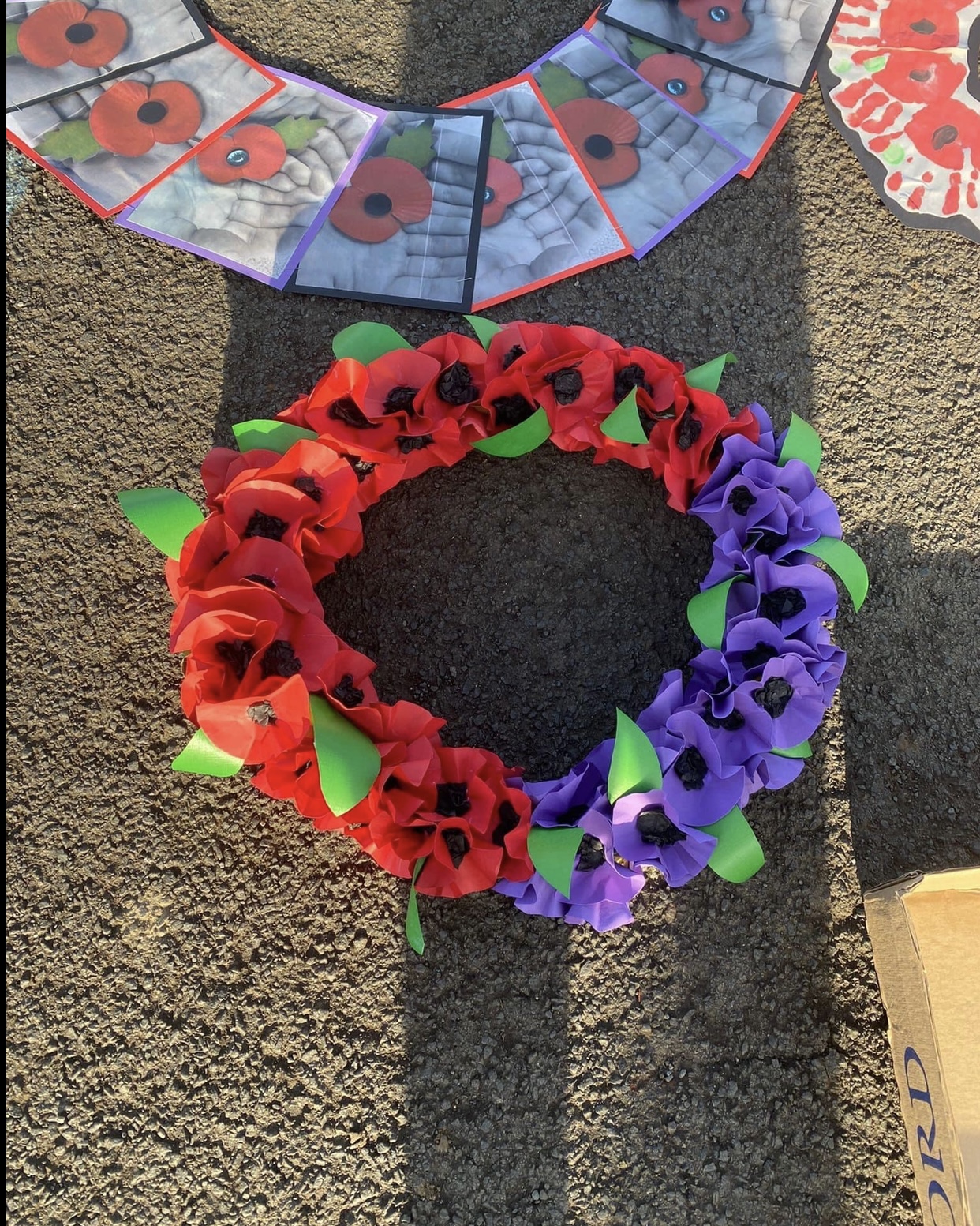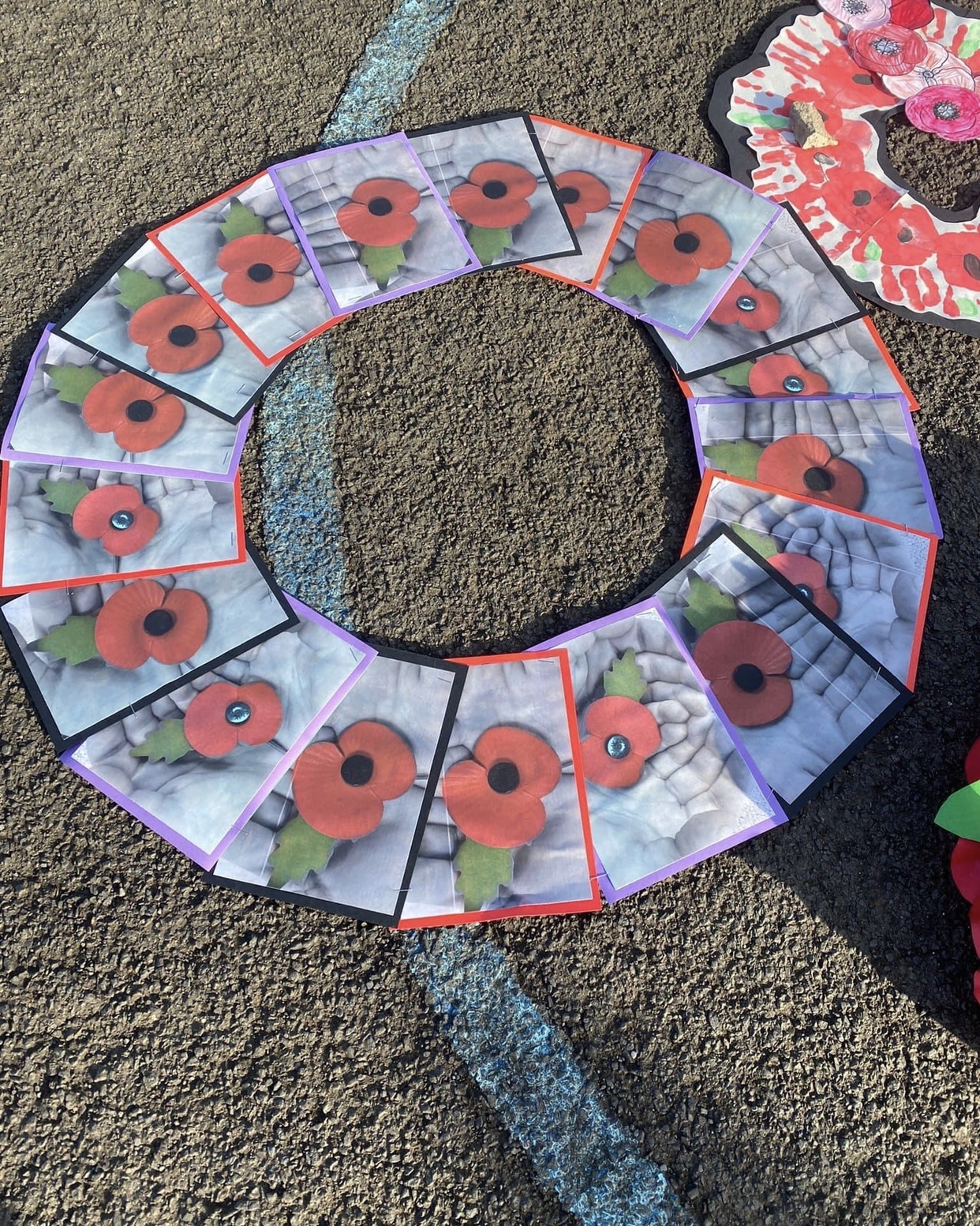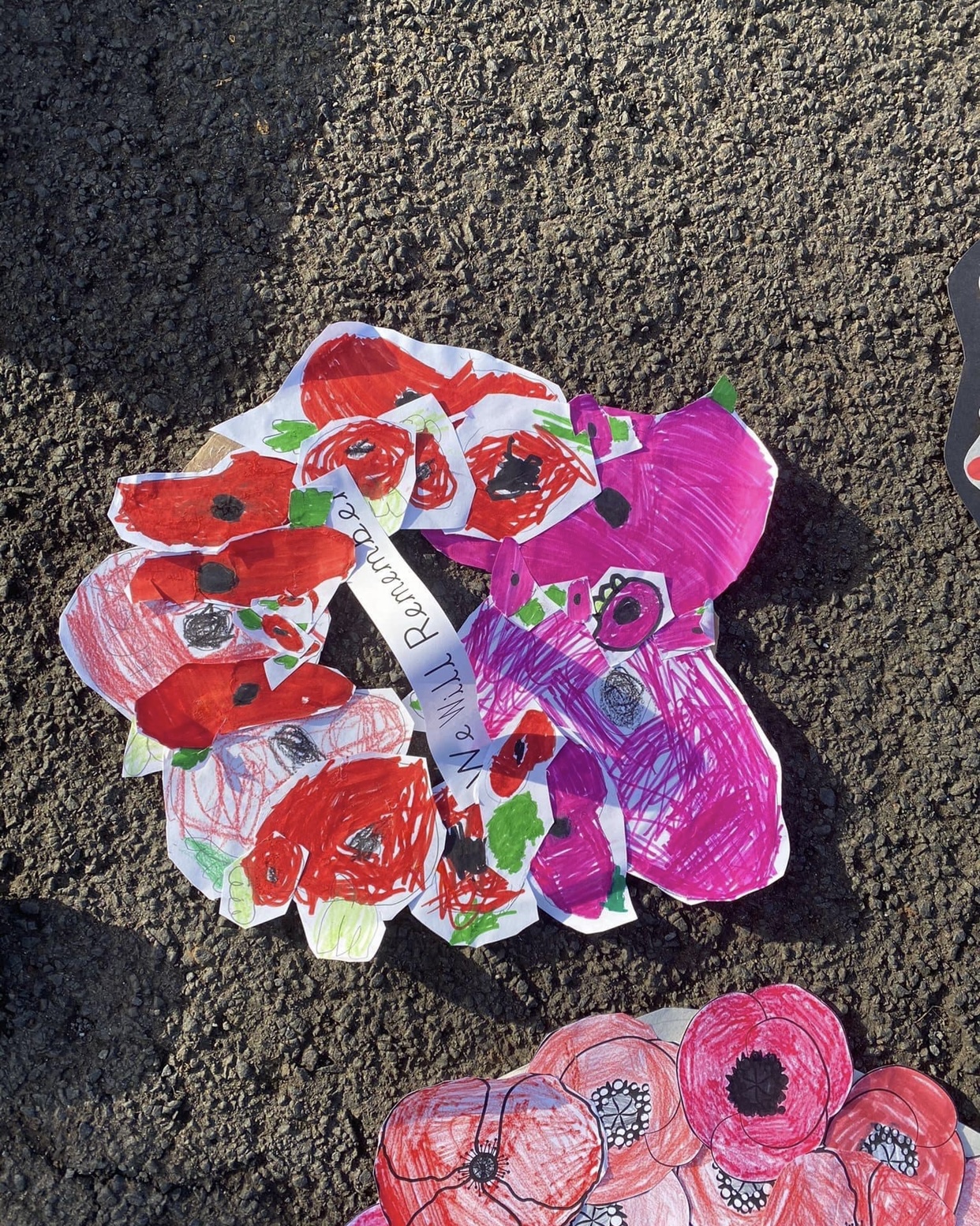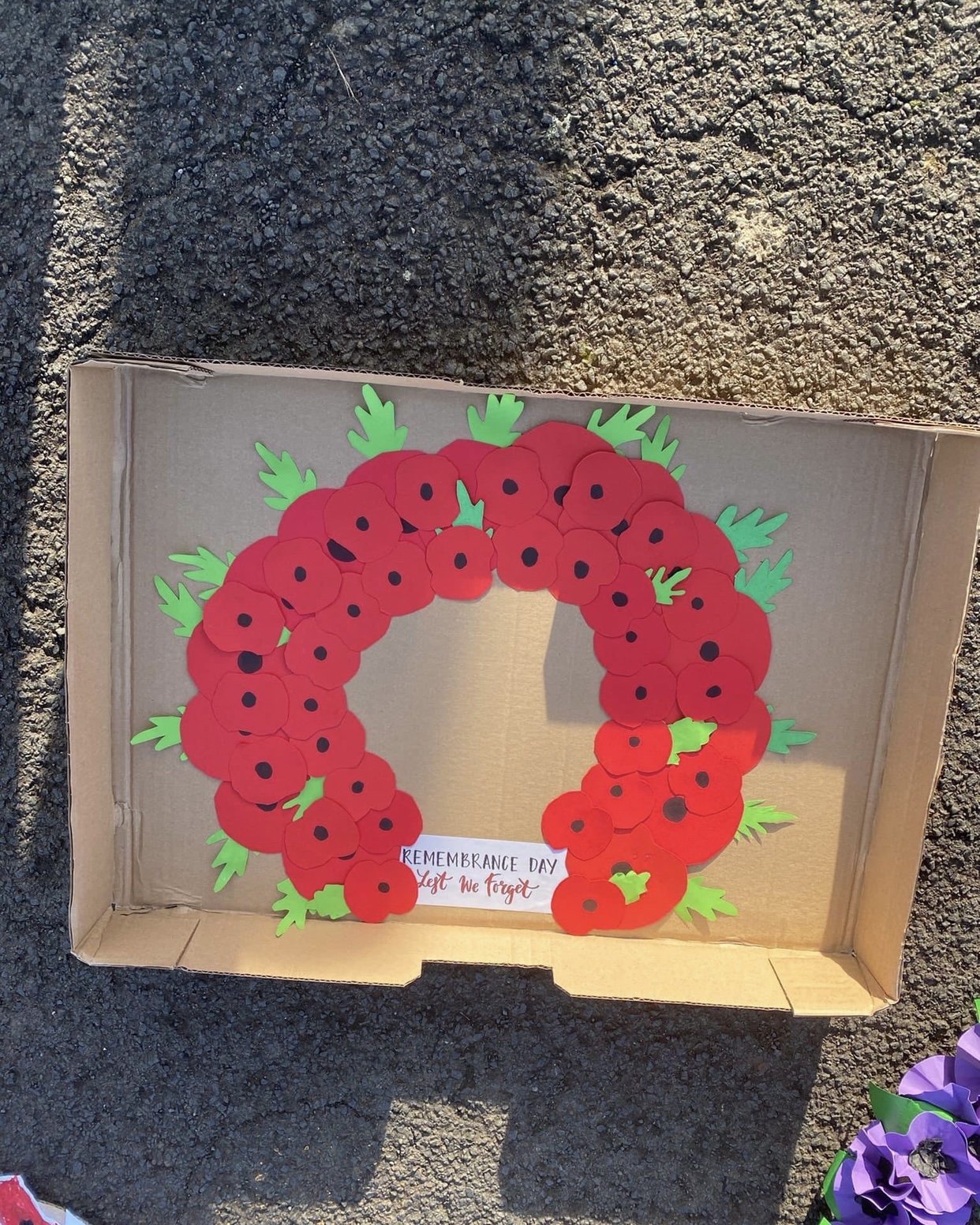 Class 14 also created remembrance artwork for commemorate Remembrance Day. They used the medium of charcoal to create an image of what we may see over the top in no man's land, whilst listening to Remembrance music. We hope you like our artwork: