'TO GIVE, TO HELP, TO BE KIND AND CREATE HAPPINESS'
Over the course of the Spring 2 half term, with the return of all children on March 8th, the Giving Project has been continuing to run at full speed!
Anita, our Midday Supervisor, kindly donated her time to make Easter cards with the Year 6 children for the elderly residents of the local Sycamore Care Home. The children enjoyed decorating the cards, wishing the residents a 'very happy Easter' and to let them know they are thinking of them, spreading a little happiness at this happy time of year.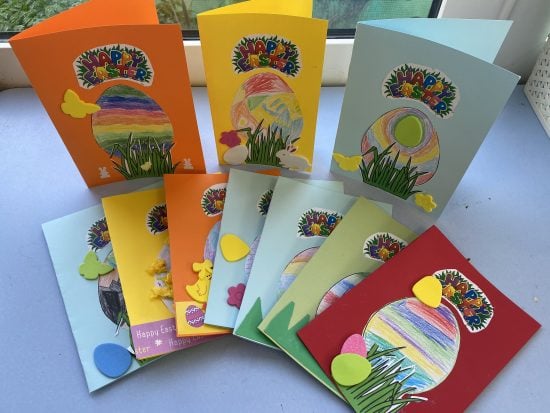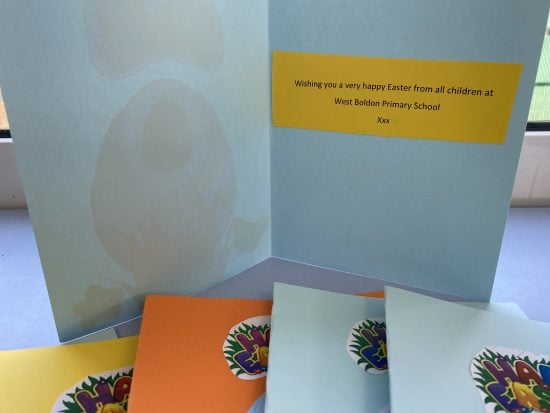 Another Midday Supervisor, Sara, kindly donated her time to make beautiful 'thank you' cards with the Year 4 children. The cards were delivered to all staff, students and volunteers who work in our school to remind them that 'they make a difference every day',  and that the support and dedication they show every day is greatly appreciated by the children.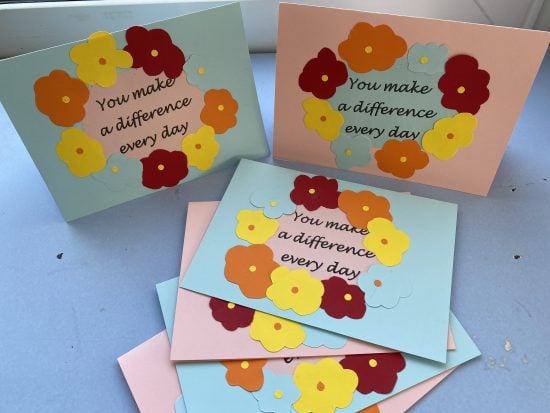 Keep checking back for more Giving Project updates. It is important to continue to be kind and spread happiness during these difficult times.